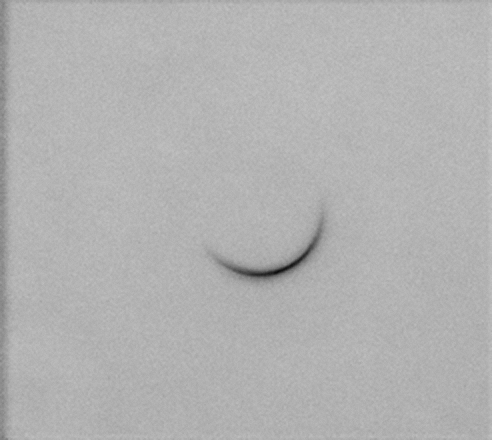 Photographer:
Robert Vanderbei
Location of Photo:
Belle Mead, NJ
Date/Time of photo:
3:48pm EDT Mar 21, 2009
Equipment:
3.5" Questar and Starlight Express SXV-H9
Description:
This is a stack of the best 13 out of fifty 0.007 second exposures of Venus through a narrowband H-alpha filter. The stacked image has been resampled to be 2x bigger and the grayscale has been inverted so black is white and white is black. With a little imagination, it appears that the arc extends well beyond the normal 180 degrees one would expect to see. The extension is the glow caused by Venus' atmosphere.
Website: