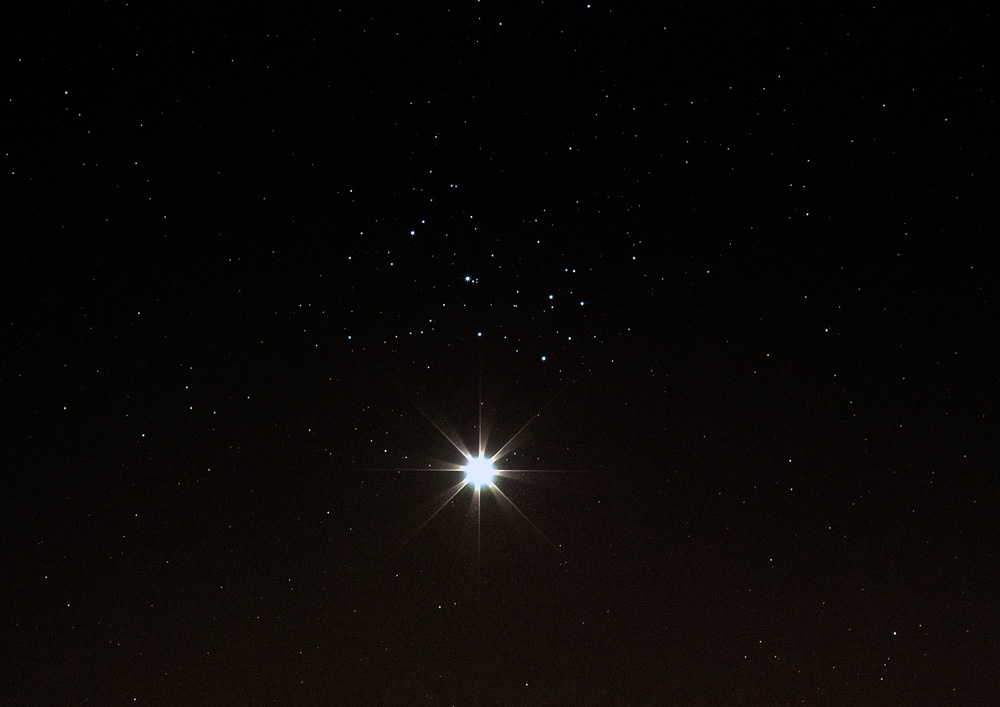 Photographer:
Noel Cramer
Location of Photo:
Geneva, Switzerland
Date/Time of photo:
April 2, 2012 19h35m GMT
Equipment:
Pentax K5 camera with Pentax smc A* 200mm F2.8 lens on fixed tripod. Diaphragmed to F:5.6, 1600 ISO, 12 2sec exposures stacked with RegiStax and corrected for 2sec linear drift with FocusMagic software.
Description:
Venus close to the Pleiades cluster. Venus is spectacularly bright in comparison to the "bright" Pleiades stars. The extended diffraction spikes are due to the 8 blades of the diaphragm.