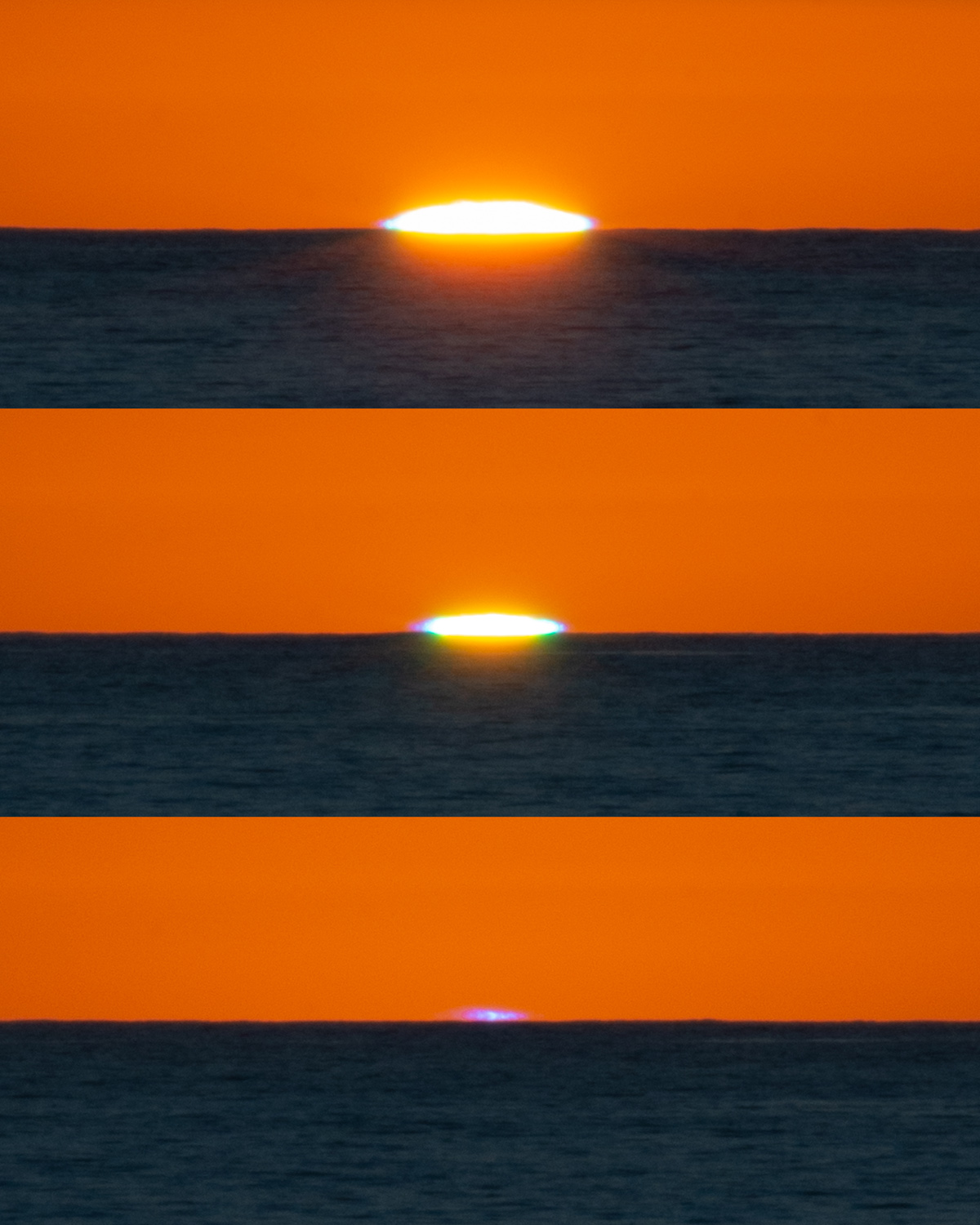 Photographer:
Salvatore Cerruto
Location of Photo:
Marina di Modica, Sicily, Italy (36.7043224,14.7806885)
Date/Time of photo:
2021-12-31 16:55
Equipment:
Nikon D800 + Tamron 100-400 f/4.5-6.3
Description:
A violet flash is a very rare optical phenomenon, especially considering that it has been observed at sea level. This effect is in itself rare at high altitudes and in the presence of a very clear atmosphere. However, the abnormal heat conditions at the end of the year on the Mediterranean Sea contributed to creating particular atmospheric conditions even at low altitudes that made it possible to admire this beautiful optical effect. In summary, the green and the blue light is refracted more than the warmer colors, red and orange. The result is a phase shift between the various colors of light. On the horizon, therefore, first the red disappears, then the yellow, and finally the green. The last component is the blue ray, the most difficult to observe and capture. Technical data: Nikon D800 + Tamron 100-400 f/4.5-6.3 @400mm, f/25, ISO-200, 1/100 sec.
Website: