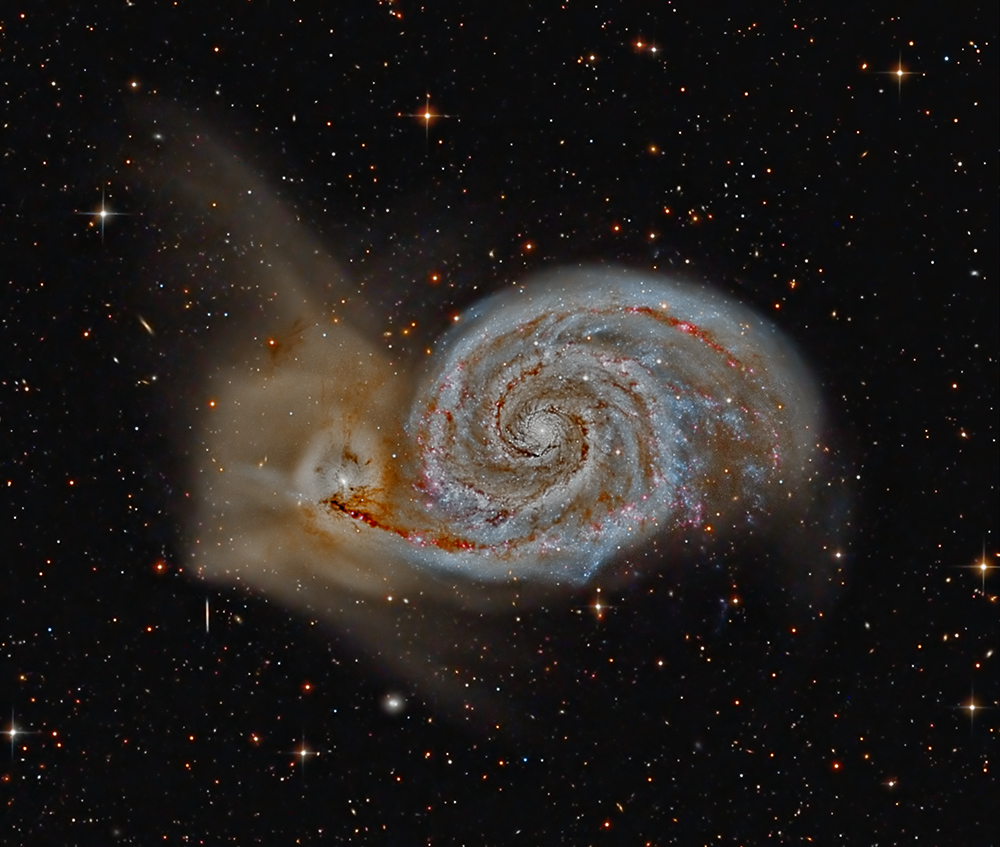 Photographer:
KuriousGeorge
Location of Photo:
Julian, CA
Date/Time of photo:
March 29, 30, April 6, 8 2019. 9 PM.
Equipment:
Planewave CDK24 with L600.
Description:
The Whirlpool Galaxy, also known as Messier 51a, M51a, and NGC 5194, is an interacting grand-design spiral galaxy with a Seyfert 2 active galactic nucleus.[8][7][9] It lies in the constellation Canes Venatici, and was the first galaxy to be classified as a spiral galaxy. Its distance is estimated to be between 15 and 35 million light-years.