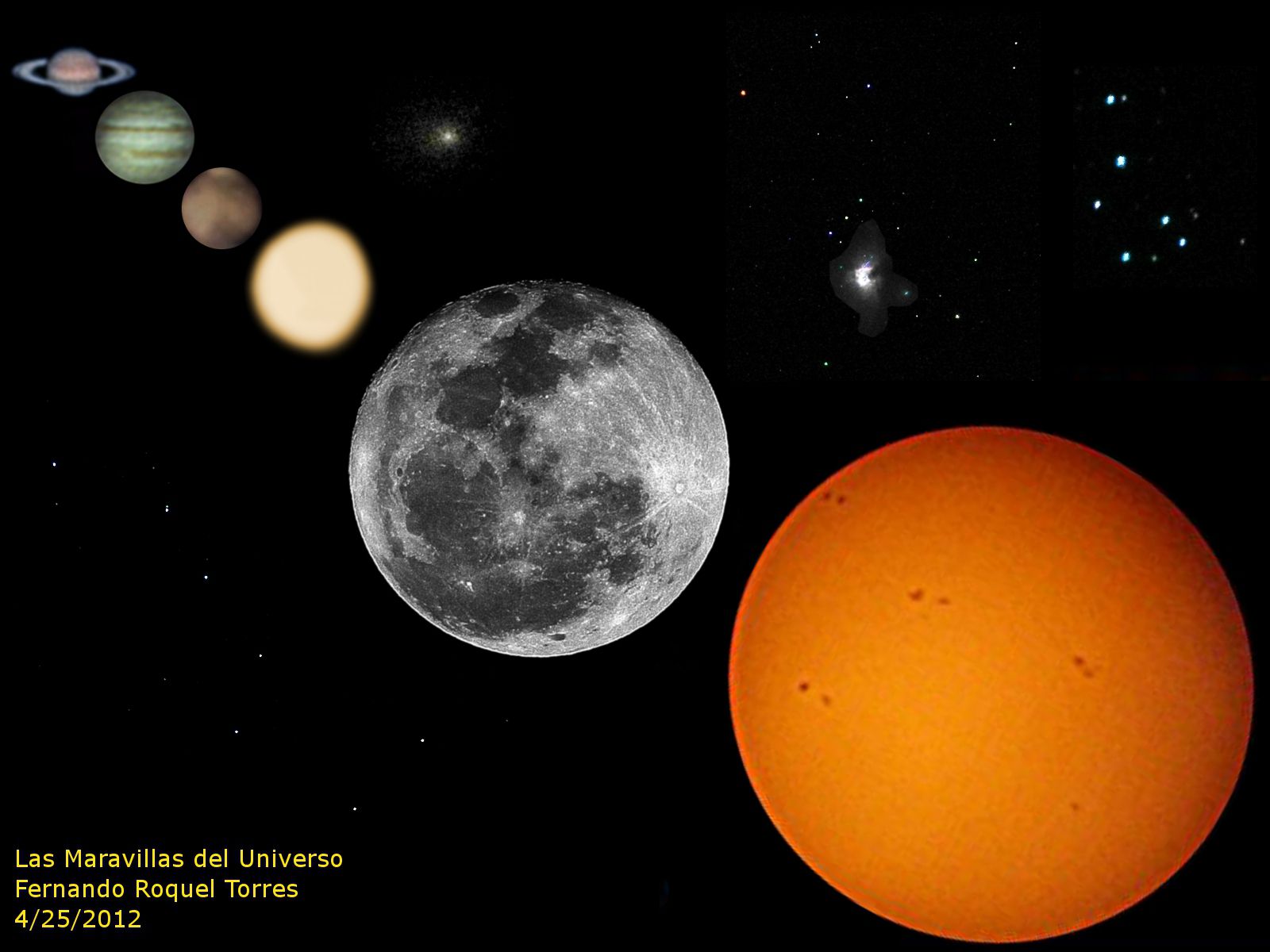 Photographer:
Fernando Roquel Torres
Email:
Location of Photo:
Caguas, Puerto Rico
Date/Time of photo:
4/25/2012
Equipment:
Celestron Astromaster 114Eq with 114LCM Mount, Casio Exilim 14.1 MP and Nikon Coolpix P500
Description:
This is a compilation of all the pictures I have taken since the beginning of 2012 till today. All these photos were taken with the telescope and cameras economic and accessible to all. From the left we can see Saturn with its rings, Jupiter with its belts and the Great Red Spot, the red planet Mars with their changing environments and polar cap, our natural satellite the moon, the planet Venus in its waning phase and the Sun with sunspot groups. On the other hand, you see different constellations such as large saucepan of Ursa Major, Orion the Hunter with the Great Nebula, The Pleiades and the Andromeda Galaxy.