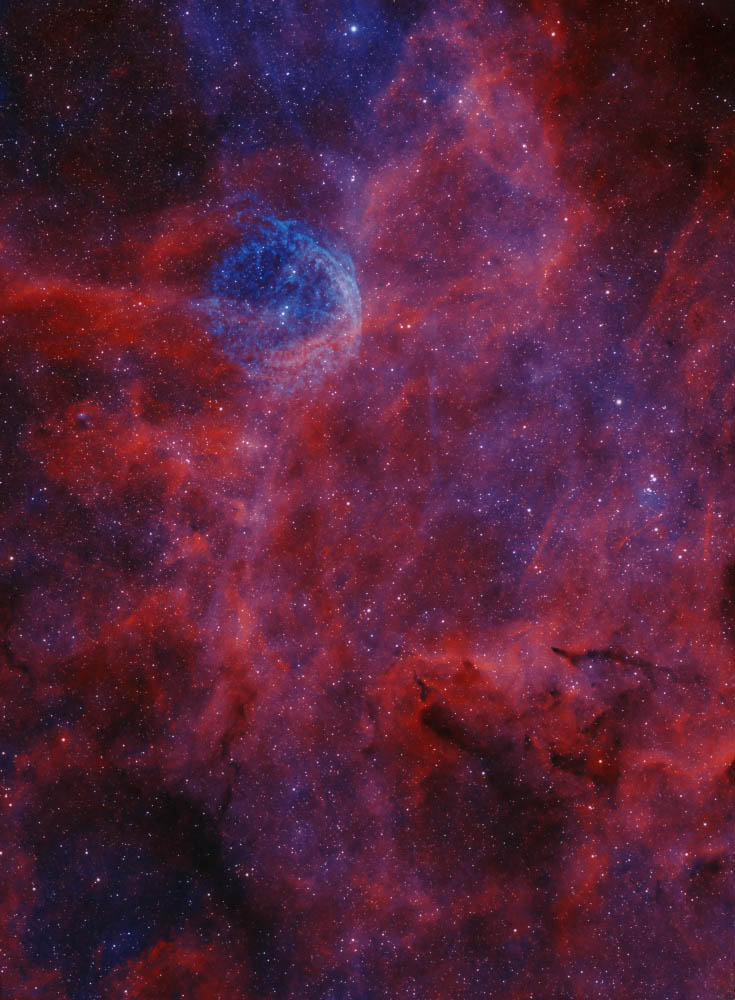 Photographer:
Alberto Ibañez Pulido
Email:
alberto.ibanez.pulido@gmail.com
Location of Photo:
Spain
Date/Time of photo:
01/08/2019
Equipment:
Telescope: Borg 101ED f/4 - Mount: Skywatcher HEQ5 (Rowan Belt Mod) - Camera: QHYCCD 163M - Filters: Optolong HORGB + IDAS LPS-P2 + WO VR1 - Guide Scope: DIY Guidescope 43mm f/3 - Guide Camera: QHY 5R-II
Description:
WR134 has been my 2019 summer project and the goal was to try to show the internal structure of this dim shell. To achieve this I spent almost all the available imaging time from July to September to gather OIII data. I ended with 26.5h-OIII, 7.5h-H and about 2.5h-RGB(each) of usable data, 41h of total integration time. As far as I know, this is the first complete shell image of this object.
Website: