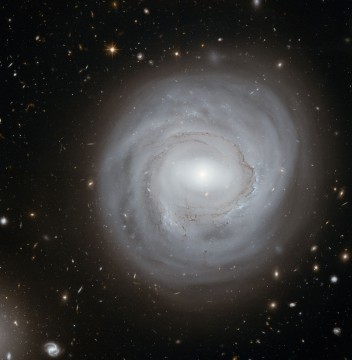 Observers, experience William Herschel's "Night of Discovery," featured in the April 2015 issue of Sky & Telescope, for yourself!
Like the Messier Marathon, the Herschel Sprint can be completed in one moonless night in the spring. Purists can recreate the sweep using an eyepiece that provides a magnification of about 150x, sweeping in a north–south pattern over a 2–3° field as stars drift into view from the east.
Modern eyepieces provide much wider fields of view than the ones Herschel employed. To further authenticate the experience, choose a higher magnification eyepiece that provides a 15–20′  field, or use an older style eyepiece (for example, an orthoscopic with a 45° or 50° field of view). Others may prefer to use a good star atlas or computer-assisted telescope to more quickly locate objects and provide more time to study each one.
You will likely need at least a 15-inch aperture telescope to ensure total success, but observers using smaller telescopes can observe many, if not most, of the objects on the list with little difficulty.
S&T contributor Mark Bratton has compiled an extensive table to guide your quest (download as a .pdf or an Excel file). Let us know via e-mail or by leaving a comment: What is the minimum aperture that reveals all 73 objects? How successful was your spring sprint?