A small town with a population of 205 will be the destination for Sky & Telescope's Wyoming solar-eclipse tour in 2017.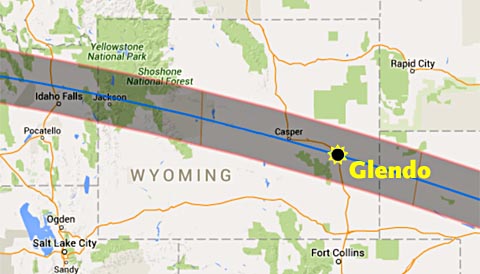 I'll confess that, a year ago, I had never heard of Glendo, Wyoming. But as the Sky & Telescope staff dug deeper and deeper into possible sites for a Far West solar eclipse tour next year, the bull's eye eventually fell on this small, unheralded town.
Why Glendo? Well, the logistics certainly look good on paper. The centerline of the Moon's shadow skirts within a couple miles of the town and directly through the popular state park surrounding Glendo Lake just to its east. Even better, when you factor in irregularities along the Moon's limb due to mountains and valleys, those watching from the town itself will enjoy totality that's a full 1 second longer (2 minutes 30 seconds) than they would from the centerline. And that's just 12 seconds shy of the longest duration anywhere along the path. So that's worth "two thumbs up".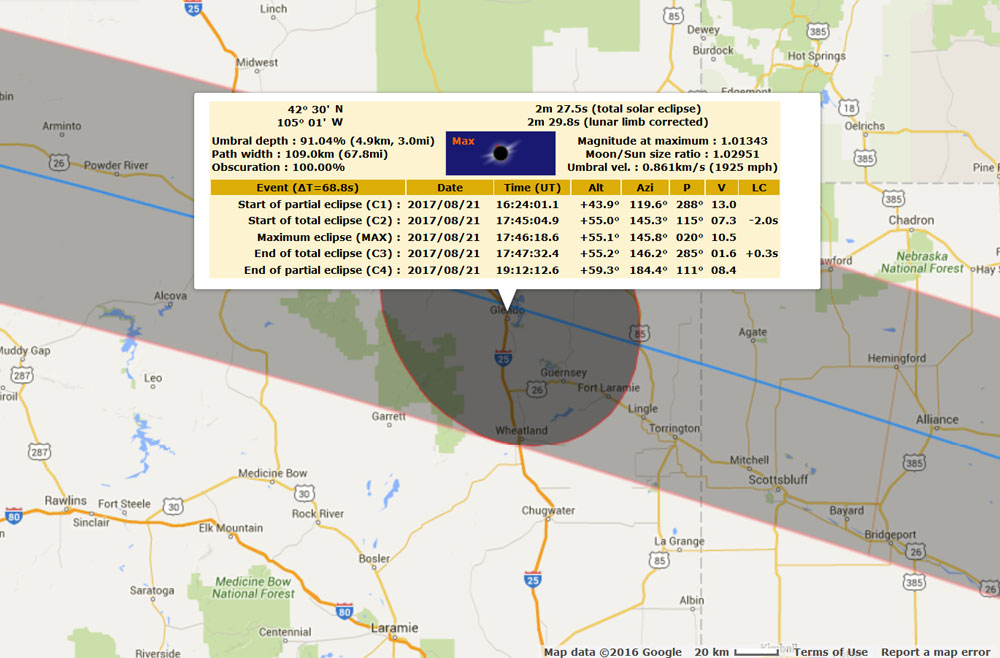 Then, of course, there's eclipse-day weather to consider. Based on number-crunching by meteorologist Jay Anderson, the prospects in Glendo are excellent. According to Anderson's assessment, the likelihood of sunshine at eclipse time is something like 75%. (It's hard to determine exactly, because the closest airport weather station is in Casper, about 70 miles to the west.) If the eclipse were happening in late afternoon, there'd be concern about mountain-spawned thunderstorms moving in from the west, but in that locale totality occurs a little before noon. So, overall, Glendo should offer better weather prospects than anywhere along the eclipse track farther east. (Check out the informative details at Anderson's dedicated website.)
Diehard eclipse-chasers always size up a prospective site in terms of mobility, in case eclipse-day clouds cause a mad dash for clear skies. Again, Glendo scores well. It's alongside Interstate 25, which zips westward toward Casper right along the path of totality. Two state highways offer "escape routes" eastward into Nebraska, one of which follows the Platte River (and the shadow track) very closely.
Glendo or Bust!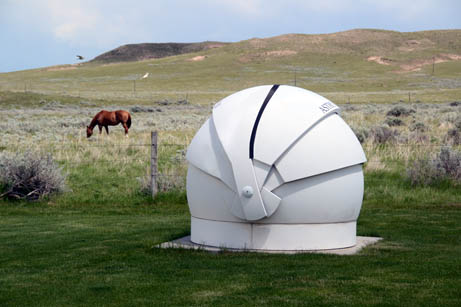 But what about Glendo itself? With a population of just 205, Glendo might seem the kind of place that has no idea what a "big day" August 21, 2017, will be. But that's not the case. In fact, the town has had an eclipse page on Facebook for months and plans to hold a three-day celebration — "Glendo Eclipse Stock 2017" — for the expected throngs. The town even has its own dedicated solar astronomer: Jackie Diehl, an education/outreach specialist for the National Solar Observatory, actually grew up in Glendo.
There was only one way to find out what the town was really like: a road trip! So in May, my wife and I headed west from Boston to check things out firsthand.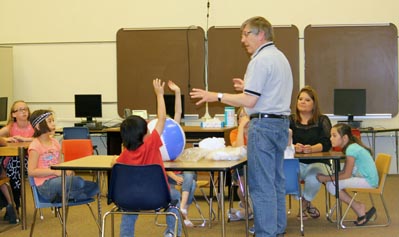 Upon arriving in Glendo, we got a tour from town official Brenda Hagen, who explained that most eclipse-day visitors will find comfortable viewing either on a large grassy airstrip alongside the highway or in Glendo State Park, which surrounds a large, scenic reservoir just east of town. Aside from the state park, which offers ample campsites (and more on the way), accommodations are limited in Glendo. There's an RV park, but it's been booked solid for months.
Then it was off to Glendo School, whose 60 students span the entire K-12 range. I love showing astronomy to youngsters, and so, with the encouragement of principal Stanetta Twiford and science teacher Tim Blankenship, I did some impromptu solar-system demos for all the grammar-school kids. Only later did I discover that the school has its own observatory — a remotely operable 8-inch Meade LX-200 in an Astro Haven clamshell dome!
Sky & Telescope's Wyoming Tour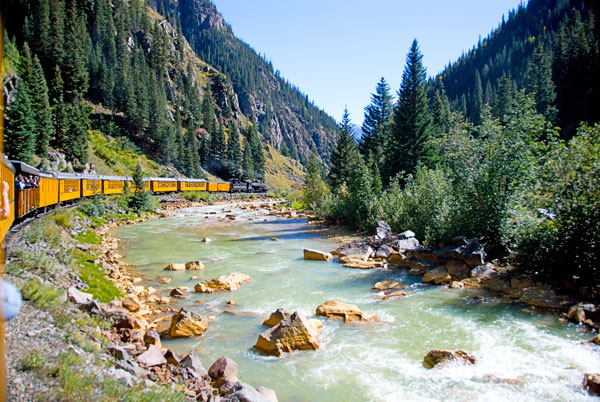 All in all, the good folks of Glendo couldn't have been more welcoming. Everything I saw and everyone I spoke with underscored that this will be a great vantage point for next year's solar eclipse. So the final piece of Sky & Telescope's Wyoming eclipse tour is now in place. You can get more specifics here, but let me recap the plans that we've carefully worked out with our internationally respected partner, Collette Travel Services.
Our tour starts and ends in Denver. First we'll visit Rocky Mountain National Park and get an exclusive presentation at the University of Colorado's state-of-the-art Fiske Planetarium. Then we'll head north on I-25 by bus and, on the nights before and after the eclipse, stay in the Radisson Hotel Cheyenne — a really nice place that's undergoing a top-to-bottom renovation.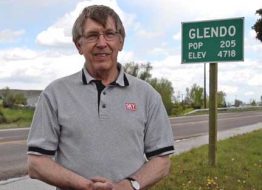 Early on the morning of the eclipse we'll head north to Glendo, set up a comfortable "compound", and await the Moon's shadow. After we see totality and return to Cheyenne for a celebratory dinner, you'll have the option of heading back to Denver for your flight home or continuing on for a week of wonderful sightseeing adventures in the Colorado Rockies.
It's going to be a terrific experience, and I hope you'll consider joining us. To make reservations, contact Collette by email or call 877-277-1674 (those outside the U.S. should call 401-727-9000 and ask for the Sky & Telescope eclipse tour).