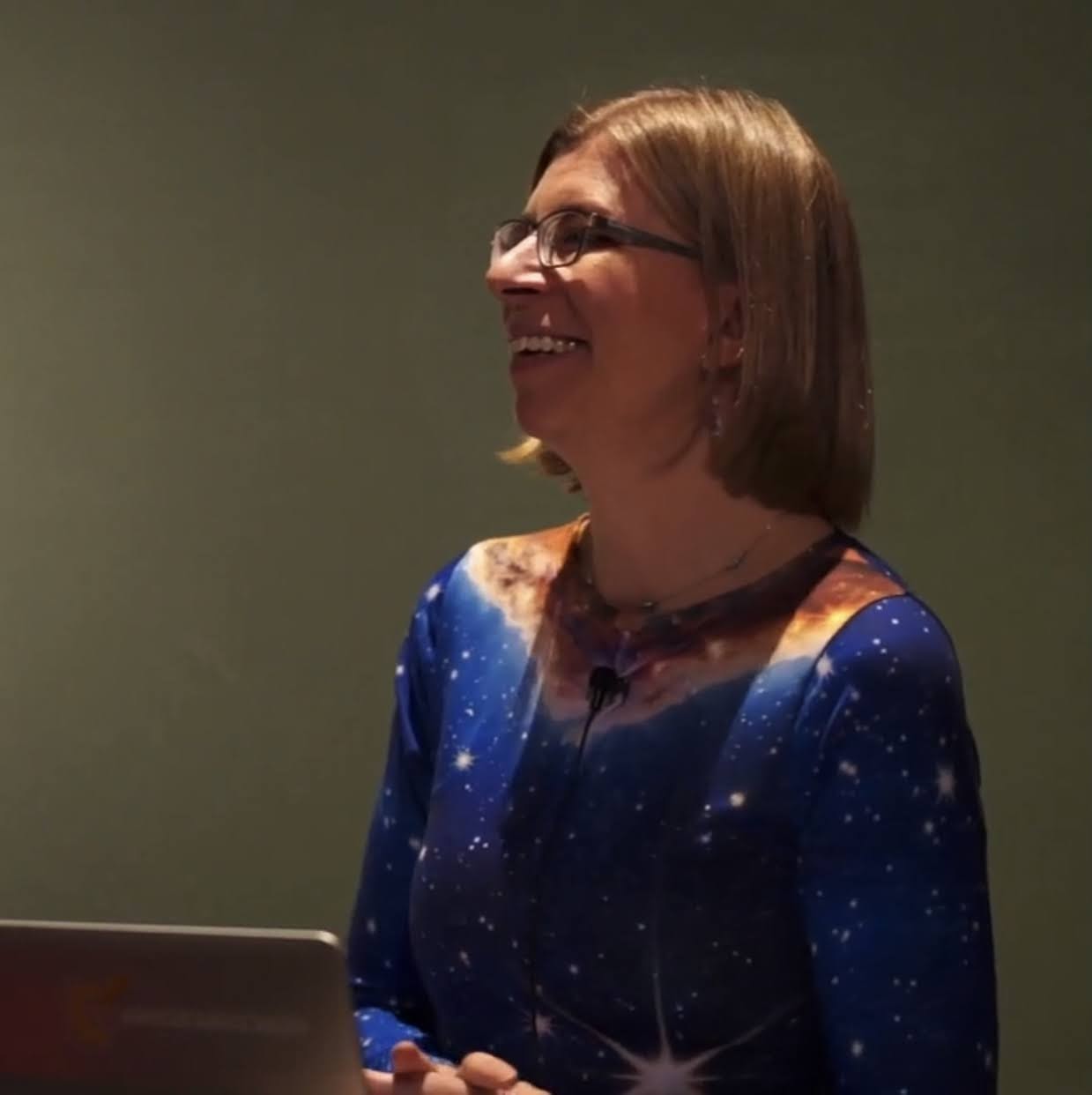 As Sky & Telescope's News Editor, Monica commissions, writes, and edits articles on the latest news in astronomy science, observing, and technology. She writes and edits feature articles for the print magazine as well, including a November 2020 feature article on the Parker Solar Probe that won the Solar Physics Division's Popular Media Award. She enjoys corresponding with readers about that bright star in the sky and the nature of black holes, among many other things.
Monica joined the staff in 2012 as web editor, with a primary mission of creating, maintaining, and updating website content. She guided the website through a major migration in 2014 and managed the overhaul of the site's interactive sky chart.
Monica fell into astronomy the way you might fall into a black hole — with no hope of return! At the University of Pittsburgh, Monica majored in Physics & Astronomy, with a second major in Journalism. She went on to complete her Ph.D. at Boston University, where she studied how quasars — the supermassive black holes lurking in distant galaxies — accumulate matter. To do this, she amassed data for 792 quasars from the XMM-Newton X-ray space telescope and the Sloan Digital Sky Survey. She conducted part of her research at the Harvard-Smithsonian Center for Astrophysics, and graduated from Boston University in 2010 before taking a postdoc at The Pennsylvania State University.
Meanwhile, Monica spent her free time writing for the Association for Women in Science magazine, Penn State's media relations, and various other media outlets. Soon, what started as a hobby became her reason for getting up in the morning. So when an opportunity at Sky & Telescope arose, Monica was delighted to join the team.
When Monica's not editing, writing, or reading about astronomy, she can be found playing the clarinet, hiking, and chasing after her three children.