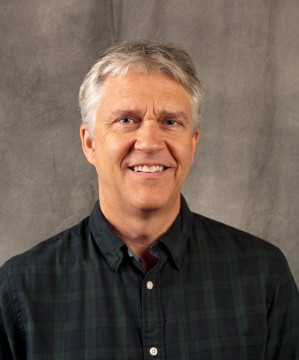 From 1998 to 2012, Peter was editor in chief of NOVA Online, the award-winning website of the PBS science documentary series, based at WGBH in Boston. At NOVA, he produced companion websites to numerous NOVA astronomy and astrophysics programs, including Hunting the Edge of Space, Finding Life Beyond Earth, Fabric of the Cosmos, and Is There Life on Mars? His team's website for The Elegant Universe won a George Foster Peabody Award. Peter has written on topics ranging from giant telescopes of tomorrow to human exploration of Mars, from how stars forge elements to how humanity would deal with a large asteroid headed for Earth.
Prior to NOVA, Peter was a contributing editor at MIT's Technology Review, a senior editor at Earthwatch magazine, and an assistant editor at Omni magazine. Most recently he was editor in chief of AMC Outdoors magazine. He has written for The Atlantic, Natural History, The Sciences, and other magazines and newspapers. Peter's most recent book is Madagascar — The Eighth Continent: Life, Death and Discovery in a Lost World (London: Bradt, 2013).
Peter has traveled widely, preferring remote regions (where night skies are tremendous). These include Tibet, Greenland, Patagonia, Easter Island, the Antarctic Peninsula, the North Slope of Alaska, and the Mentawai Islands off Sumatra. Australia is perhaps highest on his list of places to visit, as it's the only continent he hasn't yet reached.
At home in Cambridge, Mass., Peter enjoys rowing a single scull on the Charles River, wrestling with the New York Times crossword, collecting daguerreotypes and fossil amber, and, most of all, doing anything with his two children.