Few amateurs have looked through a telescope and not imagined what it would be like to take a photo of the target in the eyepiece. I know I did when I got my first telescope. But back then, astrophotography was practically a black art: 35mm film was the only medium of choice, and it required great preparation and care before, during, and after the exposure, plus a darkroom to develop the results. And that's not even considering the challenges presented by manually guiding a long-exposure.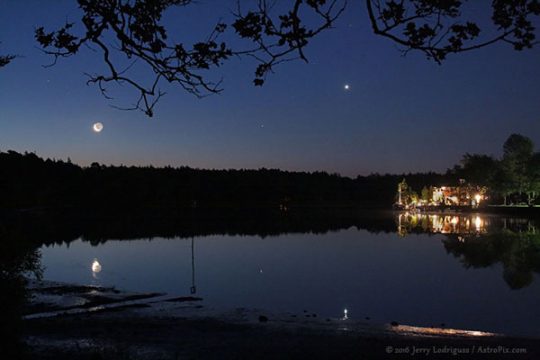 I used my first camera to shoot the Moon through my home-made 10-inch Newtonian telescope. It was a Praktina FX model SA2 made in East Germany. Although that camera no longer works, I still have it. It got me started in photography both as a hobby and as a career. I eventually moved on to cold cameras, manually guiding exposures, and hyper-sensitized film. Back in those days, it was hard to learn about astrophotography. There wasn't anything like the internet. The only readily accessible resource was Sky & Telescope.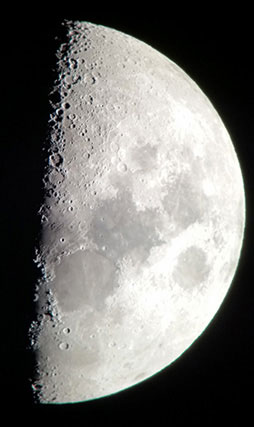 Fortunately, these days it's far easier to take an astrophoto. Recently I was at an elementary school star party when a student asked me if he could take a picture of the Moon through my scope. I said OK, wondering what he was going to do since he didn't seem to have a camera. He whipped out his mother's cell phone, held the lens up to the eyepiece, pressed the shutter, and walked away with a smile and a very nice photo of the crescent Moon. I knew then that we were truly living in the age of astrophotography!
You can get started in this hobby with remarkably simple equipment — the only requirement is a camera. You don't need the most expensive camera to take beautiful astrophotos either; a point-and-shoot or DSLR camera will get you started with some simple conjunction shots in twilight skies, or wide-angle scenic shots and star trails. Heck, your cell phone can already take some of these shots, and who doesn't have a cell phone these days?
I'll be here on the first Monday of every month to share tips and techniques. Each month I intend to cover a topic succinctly; my hope is to present something short, easily understood, and quick to digest. I don't know about you, but my attention span isn't what it used to be. When I read something these days, I want to get to the point.
I'll cover all aspects of imaging for beginner, intermediate, and advanced amateurs alike. I'll discuss every aspect of imaging from the acquisition and processing of scenic nightscapes, long-exposure deep-sky photography, as well as high-resolution imaging of the Sun, Moon, and planets using the "lucky imaging" stacked video method. Additionally, I intend to get you prepared for special events, including the total solar eclipse next year. So check back and see what I have in store for you. So be sure to bookmark this page and check back soon. With my help, you'll be taking excellent astrophotos in no time at all.