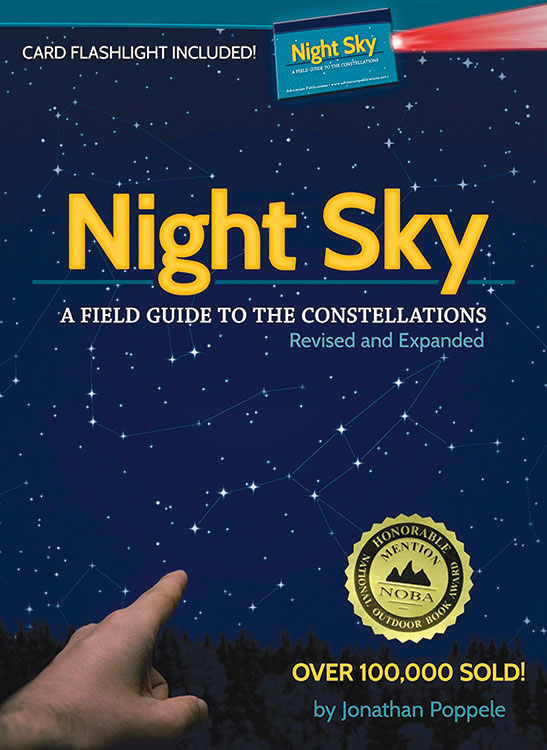 The award-winning book Night Sky: A Field Guide to the Constellations by naturalist Jonathan Poppele is now in its second edition. The book has been completely revamped and expanded, including a new introduction. Poppele describes the history and mythology of all 88 constellations and provides star charts depicting the asterisms of each. The book features updated location tables plotting the positions of the planets through 2030, as well as a map showing light-pollution levels across the country and a chart showing how each level of light pollution affects what you can see in the sky.
Paperback, 320 pages, ISBN 978-1591932291.
SkyandTelescope.com's New Product Showcase is a reader service featuring innovative equipment and software of interest to amateur astronomers. The descriptions are based largely on information supplied by the manufacturers or distributors. Sky & Telescope assumes no responsibility for the accuracy of vendors statements. For further information contact the manufacturer or distributor. Announcements should be sent to [email protected]. Not all announcements will be listed.