iOptron
6F Gill St., Woburn, MA 01801
866-399-4587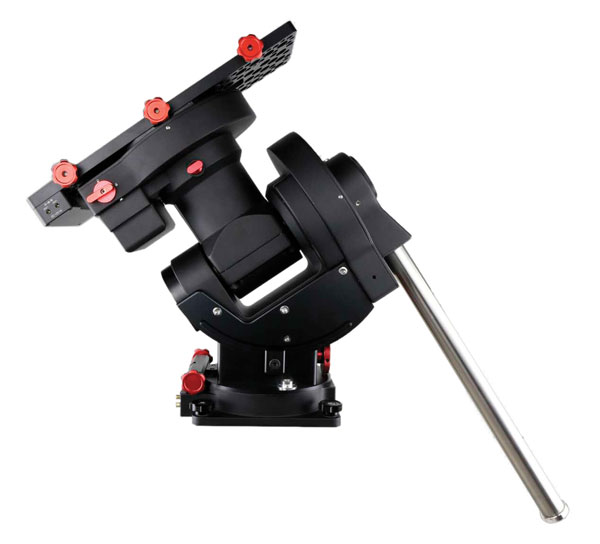 iOptron now offers the CEM120 ($3,999), a heavy-duty equatorial head that positions the weight of the scope over its true center of gravity compared to typical equatorial mounts. The CEM120 weighs 57 lb (26 kg) and boasts a 115-lb (52 kg) load capacity. Its 216-mm, 360-tooth gears on both axes provide a low periodic error of 3.5 arcseconds. Its spring-loaded saddle plate accepts Losmandy "D" style dovetail bars. The CEM120 can be operated at any latitude and comes with iOptron's Go2Nova 8407 Go To controller. The mount's built-in WiFi and LAN permits remote operation, and the unit incorporates several electrical pass-through ports, including both USB 2.0 and 3.0, to reduce cable snags. Two 22-lb (10 kg) counterweights are included with purchase. A version of the mount with high-resolution encoders is available for $5,500.
SkyandTelescope.com's New Product Showcase is a reader service featuring innovative equipment and software of interest to amateur astronomers. The descriptions are based largely on information supplied by the manufacturers or distributors. Sky & Telescope assumes no responsibility for the accuracy of vendors statements. For further information contact the manufacturer or distributor. Announcements should be sent to [email protected]. Not all announcements will be listed.