Celestron
2835 Columbia St., Torrance, CA 90503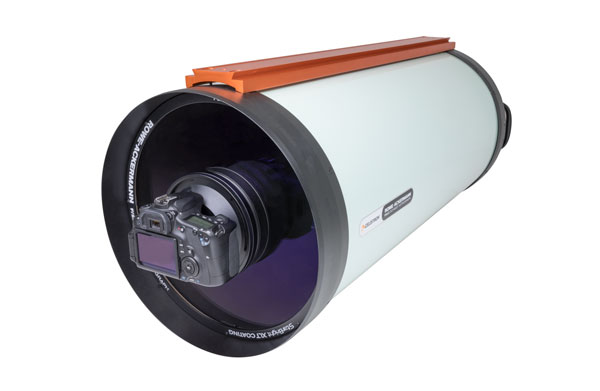 Celestron announces its flagship astrograph, the 36 cm Rowe-Ackermann Schmidt Astrograph ($12,995). This 14-inch, f/2.2 optical system is designed to record pinpoint stars across a 60-mm image circle. The telescope incorporates a new moving mirror focuser design that minimizes focus shift and includes ventilation fans to allow the scope to rapidly reach ambient temperature. Its 42½-inch-long, 16-inch-diameter optical tube assembly includes two Losmandy-style mounting bars and weighs 75 pounds. Additional accessories include a 48-mm camera adapter and a battery pack for the cooling fans.
SkyandTelescope.com's New Product Showcase is a reader service featuring innovative equipment and software of interest to amateur astronomers. The descriptions are based largely on information supplied by the manufacturers or distributors. Sky & Telescope assumes no responsibility for the accuracy of vendors statements. For further information contact the manufacturer or distributor. Announcements should be sent to [email protected]. Not all announcements will be listed.