SBIG
59 Grenfell Crescent, Unit B, Ottawa, ON, Canada K2G 0G3
613-225-2732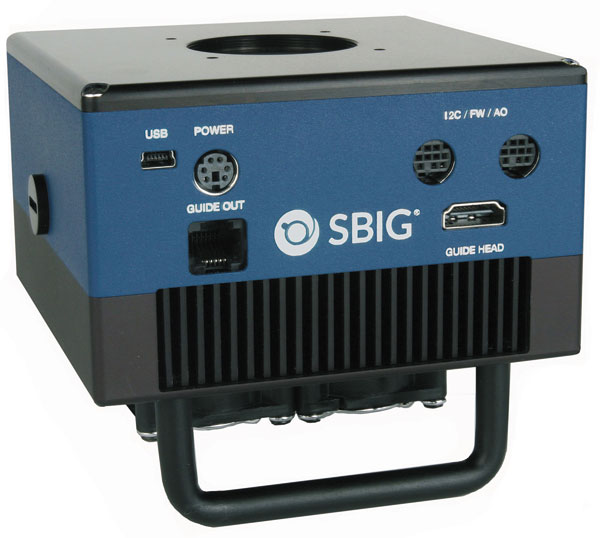 SBIG announces the Aluma Series of cooled imaging cameras (starting at $3,699). These cameras have been engineered from the ground up with new sensors positioned on the central axis of the unit, including Sony's ICX-694 and ICX-814 CCD sensors, as well as Kodak's popular KAF-8300 CCD detector. Aluma cameras feature dual-stage cooling down to 50°C below ambient temperature to drastically reduce thermal signal in your images. Each includes USB 2.0 and WiFi 802.11 interfaces, allowing the cameras to be controlled directly by tablets and smartphones, as well as by conventional Windows, Macintosh, and Linux computers. A 110V/220V power supply, rechargeable desiccant plug, and MaxIm DL for Windows are included with each purchase. Software for iOS and Android control is in development.
SkyandTelescope.com's New Product Showcase is a reader service featuring innovative equipment and software of interest to amateur astronomers. The descriptions are based largely on information supplied by the manufacturers or distributors. Sky & Telescope assumes no responsibility for the accuracy of vendors statements. For further information contact the manufacturer or distributor. Announcements should be sent to nps@SkyandTelescope.com. Not all announcements will be listed.