iOptron
6F Gill St., Woburn, MA 01801
866-399-4587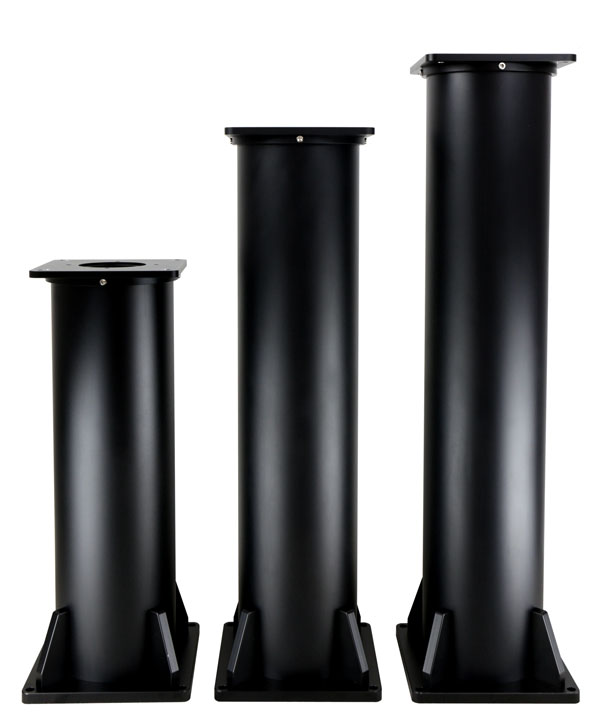 iOptron now offers piers for observatories. The Permanent Pier is a 7-inch diameter, ¼-inch-walled aluminum pier with an 8¼-inch-square top plate. Four side struts are welded between the pier tube and the base plate to eliminate side flexure of the tube assembly under heavy or off-center loads. Each Permanent Pier is capable of supporting loads of up to 163 kg (360 lb) and is available in three heights: 600-mm (23½-inches) for $448, 800-mm for $478, and 900-mm costing $498. Custom heights and adapters are available by special order at additional cost.
SkyandTelescope.com's New Product Showcase is a reader service featuring innovative equipment and software of interest to amateur astronomers. The descriptions are based largely on information supplied by the manufacturers or distributors. Sky & Telescope assumes no responsibility for the accuracy of vendors statements. For further information contact the manufacturer or distributor. Announcements should be sent to [email protected]. Not all announcements will be listed.