Celestron
2835 Columbia St., Torrance, CA 90503
310-328-9560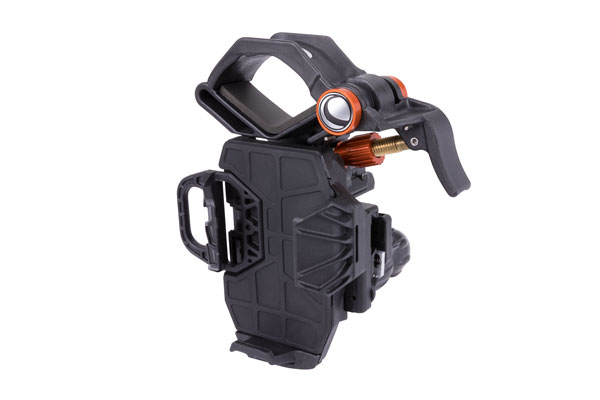 Celestron announces the NexYZ 3-Axis Universal Smartphone Adapter ($59.95). The unit allows you to use most any smartphone camera to capture the brighter solar system objects and even some deep-sky targets. Its spring-loaded clamp and innovative 3-axis adjustments permit you to place your device's camera perfectly against virtually any eyepiece on a telescope, binocular, or microscope quickly and precisely.
Simply place your phone on the platform, centering it over the eyepiece with the X and Y knobs, and then moving up or down with the Z knob over the eyepiece until you have the entire field of view in your shot. The NexYZ attaches securely to any eyepiece from 35- to 60-mm in diameter with a padded clamp and adjustable safety lock. Two additional adapter rings are included for connecting the device to smaller microscope eyepieces.
SkyandTelescope.com's New Product Showcase is a reader service featuring innovative equipment and software of interest to amateur astronomers. The descriptions are based largely on information supplied by the manufacturers or distributors. Sky & Telescope assumes no responsibility for the accuracy of vendors statements. For further information contact the manufacturer or distributor. Announcements should be sent to [email protected]. Not all announcements will be listed.