Code Obsession
Available through the Apple iTunes Store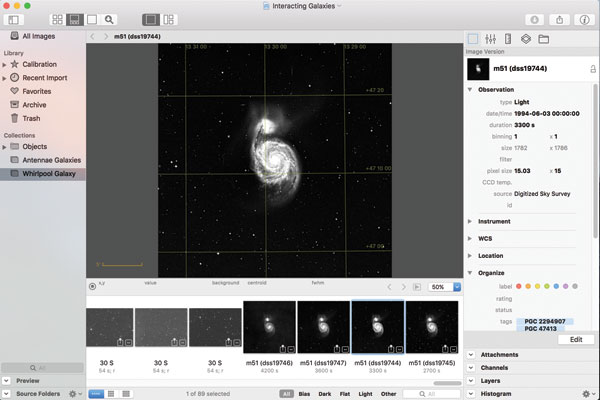 Code Obsession unveils Observatory ($79.95), an image management and processing software for Mac computers. Observatory helps you organize, process, and analyze professional astronomical images as well as your own data. The program allows you to search and import raw professional data from NASA and the ESO for research or to process yourself. Observatory supports FITS, SBIG, TIFF, JPG, PNG, or RAW format images, and includes all the tools necessary to calibrate, align, and combine images. The program also has tools to identify the objects in your images, including all the Messier, NGC/IC, PGC, Tycho-2, UCAC4, USNO-A2.0 catalogs. Requires OS X 10.11 or higher.
SkyandTelescope.com's New Product Showcase is a reader service featuring innovative equipment and software of interest to amateur astronomers. The descriptions are based largely on information supplied by the manufacturers or distributors. Sky & Telescope assumes no responsibility for the accuracy of vendors statements. For further information contact the manufacturer or distributor. Announcements should be sent to [email protected]. Not all announcements will be listed.