Diamonds in the Sky
Available on the Amazon Kindle Store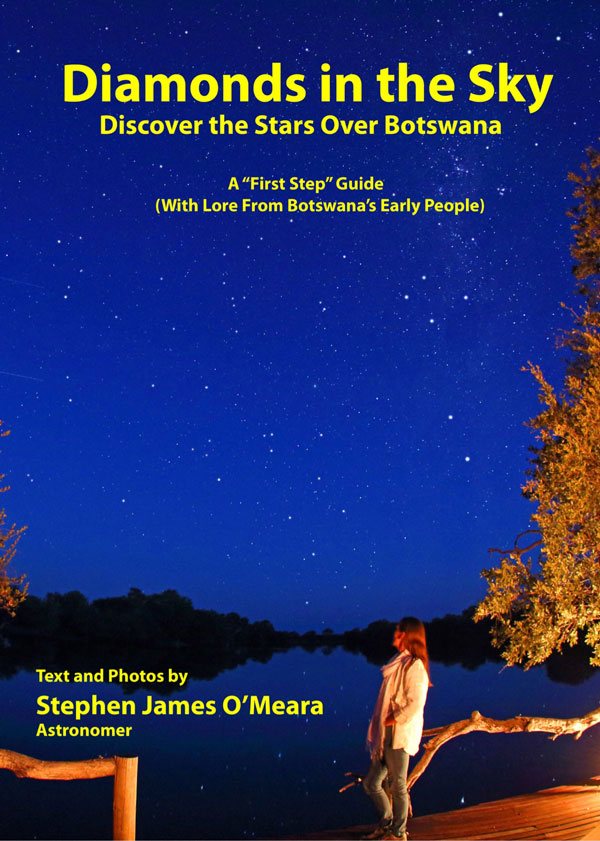 Author (and former S&T editor) Stephen James O'Meara rolls out his latest ebook Diamonds in the Sky: Discover the Stars Over Botswana ($5.98). This introductory field guide to exploring the night skies is geared towards, though not limited to, anyone considering a trip to the exceedingly dark southern skies of Botswana. Diamonds is sprinkled with the perspective and history of the indigenous peoples of the region, beginning with a naked-eye primer on what is visible without optical aid from the country's national parks. O'Meara details specific sights to look for each month throughout the year with insightful recounting of local lore. Additional sections on the Sun, Moon, and planets are included, as well as information about the country's meteor craters. 188 pages.
SkyandTelescope.com's New Product Showcase is a reader service featuring innovative equipment and software of interest to amateur astronomers. The descriptions are based largely on information supplied by the manufacturers or distributors. Sky & Telescope assumes no responsibility for the accuracy of vendors statements. For further information contact the manufacturer or distributor. Announcements should be sent to [email protected]. Not all announcements will be listed.