Rozendaal Astrolabes
508-836-3970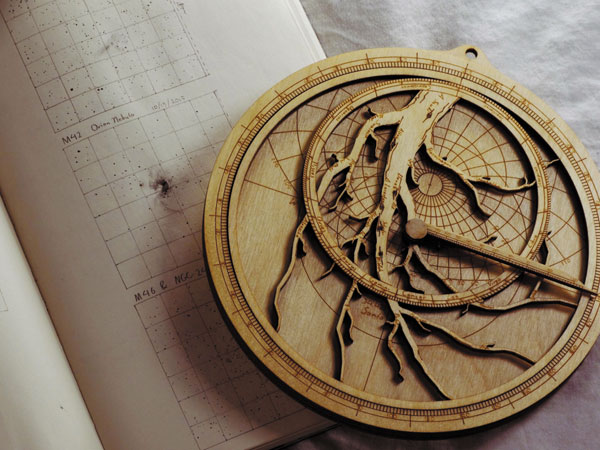 Rozendaal Astrolabes now offers a series of wood astrolabes (starting at $80). These fully functional, attractively handcrafted instruments are 15 centimeters (6 inches) in diameter and manufactured from birch wood with laser engraving. Each includes 38 stars on the rete, with different designs available. Choose your preferred latitude. Personally customized versions with personal engravings are offered at additional cost. See the manufacturer's website for additional details.
SkyandTelescope.com's New Product Showcase is a reader service featuring innovative equipment and software of interest to amateur astronomers. The descriptions are based largely on information supplied by the manufacturers or distributors. Sky & Telescope assumes no responsibility for the accuracy of vendors statements. For further information contact the manufacturer or distributor. Announcements should be sent to nps@SkyandTelescope.org. Not all announcements will be listed.