Sky-Watcher USA
310-803-5953 ext. 306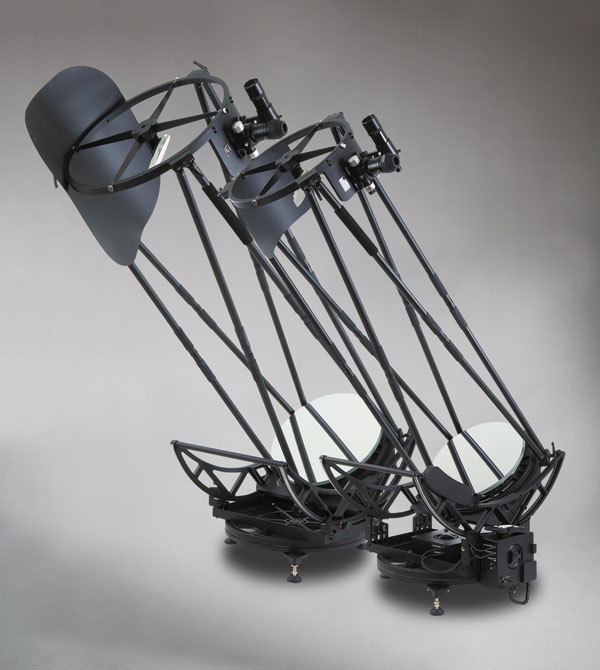 Sky-Watcher unveiled its Stargate Truss-Tube Dobsonian Telescopes at NEAF. These large 18- and 20-inch f/4 reflectors (starting at $5,999) are constructed around conical fused-borosilicate primary and cellular secondary mirrors with 94% reflective aluminum coatings. The modular truss design divides the total weight of each scope into manageable sections that assemble quickly in the field. The base model includes a 2-inch dual-speed Crayford focuser, 9×50 finder scope, as well as 28- and 10-mm LET eyepieces. Additional accessories include three 2.3 lb. counterweights, a truss shroud, and tool-free truss clamps. Both scopes are also available with motorized Go To and a SynScan hand controller at additional cost, featuring dual encoders that permit manual slewing without losing alignment. See manufacturer's website for additional details.
SkyandTelescope.com's New Product Showcase is a reader service featuring innovative equipment and software of interest to amateur astronomers. The descriptions are based largely on information supplied by the manufacturers or distributors. Sky & Telescope assumes no responsibility for the accuracy of vendors statements. For further information contact the manufacturer or distributor. Announcements should be sent to nps@SkyandTelescope.org. Not all announcements will be listed.