Simulation Curriculum
(Available on the App Store)
11900 Wayzata Blvd., Suite 126
Minnetonka, MN 55305
1-877-290-8256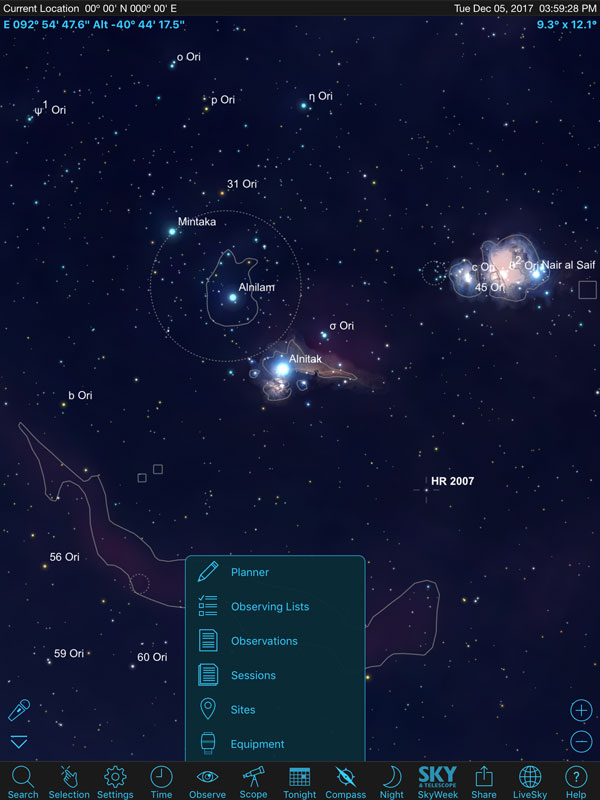 One of the most popular planetarium apps for Apple devices gets a big update. SkySafari 6 (starting at $2.99) once again expands the usefulness of this popular app. Among its many new functions are a "Say It" feature that incorporates basic voice control to find and center objects, and "Tilt It" that uses your device's accelerometers to slew your Go To telescope. SkySafari 6
includes 29 million stars down to 15th magnitude and the PGC catalog including 784,000 galaxies to 18th magnitude. Each of the stellar and deep-sky object catalogs is expandable with in-app purchases. Available in Basic, Plus, and Pro versions, each requires a device running iOS 8 or later and includes support for the Apple Watch. The Plus and Pro versions also incorporate Wi-Fi Go To telescope control and iCloud synchronization. An Android version is expected by mid-2018. See the manufacturer's website for a complete listing of features.
SkyandTelescope.com's New Product Showcase is a reader service featuring innovative equipment and software of interest to amateur astronomers. The descriptions are based largely on information supplied by the manufacturers or distributors. Sky & Telescope assumes no responsibility for the accuracy of vendors statements. For further information contact the manufacturer or distributor. Announcements should be sent to [email protected]. Not all announcements will be listed.