Southern Stars
(Available on the App Store)
404 Bryant St., San Francisco, CA 94107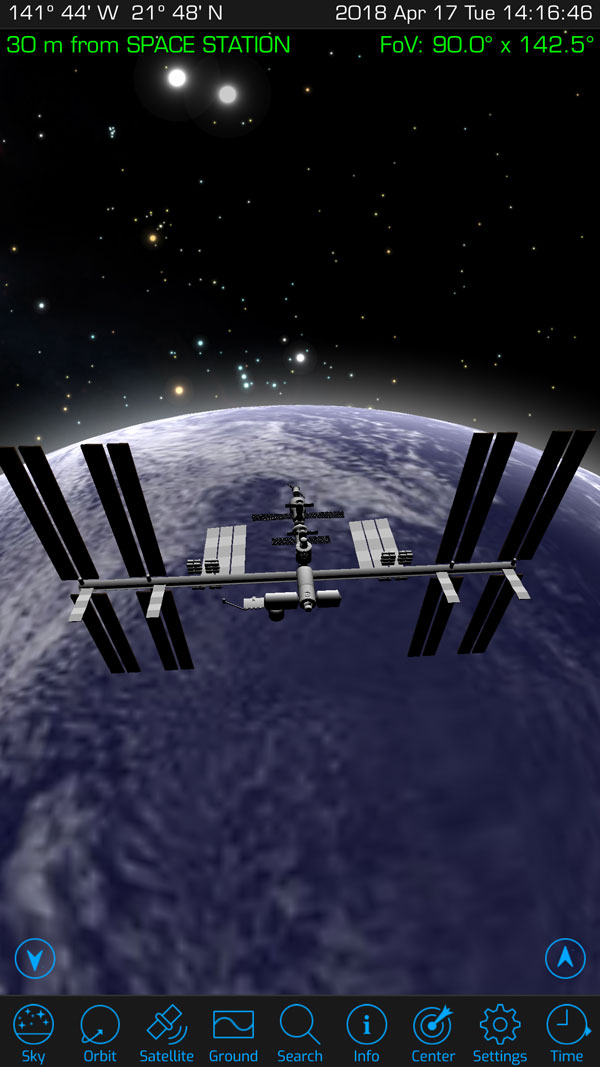 Southern Stars now offers an updated app for satellite observers using Apple devices. Formerly known as Satellite Safari, Orbitrack ($4.99) includes a host of new features to track the orbital path of more than 3,500 satellites, permitting users to quickly identify these moving spacecraft in real time, including many military satellites. Its voice-controlled Virtual Reality (VR) mode provides an immersive 3D spaceflight experience that works with any iPhone-compatible VR headset. The app displays a chosen satellite's path across the sky as well as a simulated view from the Earth below the satellite itself. Its orbital elements are updated daily to ensure accurate predictions. Orbitrack is compatible with iPhone models 5s and up, or iPads running iOS 10 or higher. An Android version is expected by mid-2018. See the manufacturer's website for a complete listing of features.
SkyandTelescope.com's New Product Showcase is a reader service featuring innovative equipment and software of interest to amateur astronomers. The descriptions are based largely on information supplied by the manufacturers or distributors. Sky & Telescope assumes no responsibility for the accuracy of vendors statements. For further information contact the manufacturer or distributor. Announcements should be sent to [email protected]. Not all announcements will be listed.