Tele Vue Optics
32 Elkay Dr., Chester, NY 10918
845-469-4551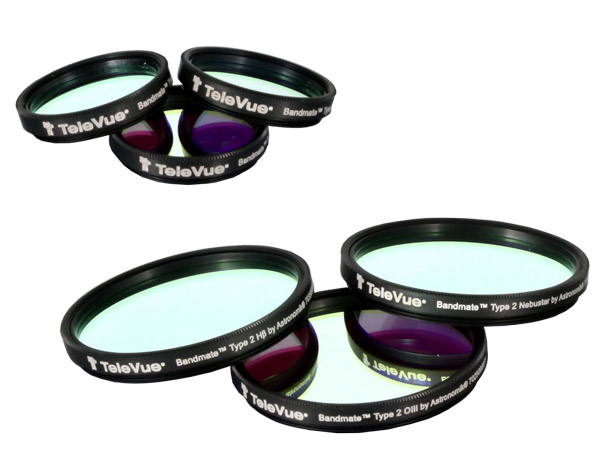 Tele Vue Optics teams up with filter manufacturer Astronomik to revamp its series of nebula filters for deep-sky observing. The Tele Vue Bandmate Type 2 Filters are offered in three select passbands: H β, O III, and the Nebustar, a unique ultra-high contrast (UHC) filter that peaks at both H β and O III wavelengths. Unlike other UHC filter designs, the Nebustar passband blocks redder wavelengths, producing sharper, more natural-looking stars while enhancing sought-after nebulosity. All three models are offered in 1¼-inch (starting at $100) and 2-inch format ($200 and up). Each filter is manufactured in Germany by Astronomik and optically tested by Tele Vue and includes a 10-year warranty against manufacturing defects.
SkyandTelescope.com's New Product Showcase is a reader service featuring innovative equipment and software of interest to amateur astronomers. The descriptions are based largely on information supplied by the manufacturers or distributors. Sky & Telescope assumes no responsibility for the accuracy of vendors statements. For further information contact the manufacturer or distributor. Announcements should be sent to [email protected]. Not all announcements will be listed.