Orion Telescopes & Binoculars
89 Hangar Way
Watsonville, CA 95076
800-447-1001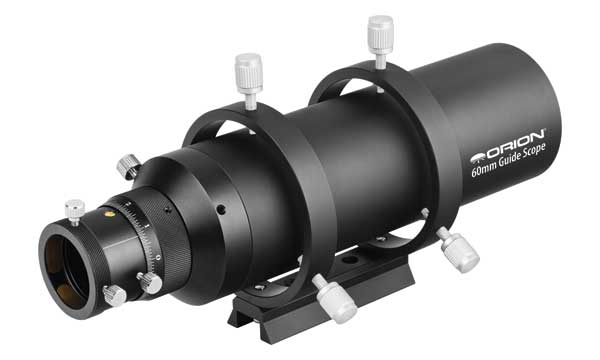 Orion Telescopes & Binoculars introduces the 60mm Multi-Use Guide Scope with Helical Focuser ($219.99). This compact 2-inch f/4 guide scope is designed to make autoguiding deep-sky astrophotos easy and intuitive. The scope includes heavy-duty tube rings and a 3½-inch mounting bar that is compatible with all Orion quick-release finder brackets, and is threaded for additional mounting options. Its helical focuser has 10-mm of travel and can accept most autoguiding cameras that connect via a 1¼ nosepiece or a T-thread interface. Six nylon-tipped thumbscrews allow precise aiming when choosing guide stars.
SkyandTelescope.com's New Product Showcase is a reader service featuring innovative equipment and software of interest to amateur astronomers. The descriptions are based largely on information supplied by the manufacturers or distributors. Sky & Telescope assumes no responsibility for the accuracy of vendors statements. For further information contact the manufacturer or distributor. Announcements should be sent to nps@SkyandTelescope.com. Not all announcements will be listed.