Third Planet Optics
Available from OPT Telescopes
918 Mission Ave., Oceanside, CA 92054
800-483-6287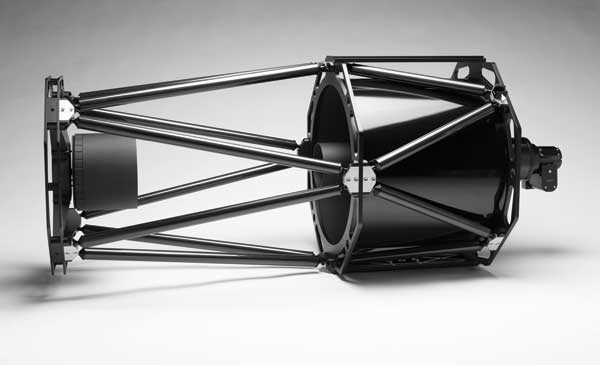 Industry newcomer Third Planet Optics rolls out a series of Ritchey-Chrétien astrographs for the budget-minded astrophotographer. The largest of the series, the TPO 16-inch f/8 Ritchey-Chrétien Truss Tube OTA (starting at $6,995), is built to resolve tiny features in your deep-sky images. This OTA is manufactured from CNC-machined aluminum and carbon-fiber truss tubes to ensure collimation stability when pointed anywhere in the sky. Its quartz optics utilize 99% reflective dielectric coatings and will reach thermal equilibrium quickly with the aid of three cooling fans. The telescope comes with a 3-inch dual-speed linear bearing Crayford-style focuser with a generous back focus distance of 400 mm. See the OPT website for additional models and options.
SkyandTelescope.com's New Product Showcase is a reader service featuring innovative equipment and software of interest to amateur astronomers. The descriptions are based largely on information supplied by the manufacturers or distributors. Sky & Telescope assumes no responsibility for the accuracy of vendors statements. For further information contact the manufacturer or distributor. Announcements should be sent to nps@SkyandTelescope.com. Not all announcements will be listed.