SBIG
59 Grenfell Crescent, Unit B
Ottawa, ON, Canada K2G 0G3
613-225-2732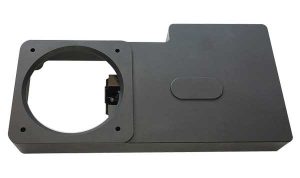 SBIG introduces the STX Guider ($999). This self-guiding accessory attaches to the front of the FW7-STX filter wheel, allowing you to choose faint guide stars by intercepting light from the optical path before it passes through the imaging filters. The unit incorporates a 0.7× telecompressor lens that focuses light onto a KAI-0340 CCD guide sensor with 7.4-micron pixels in a 640×480 array. The STX Guider also permits you to adjust the pick-off mirror and focus position independently of the imaging camera and lock them in place. Requires an additional ¾-inch of back focus in your telescope's optical train.
SkyandTelescope.com's New Product Showcase is a reader service featuring innovative equipment and software of interest to amateur astronomers. The descriptions are based largely on information supplied by the manufacturers or distributors. Sky & Telescope assumes no responsibility for the accuracy of vendors statements. For further information contact the manufacturer or distributor. Announcements should be sent to nps@SkyandTelescope.com. Not all announcements will be listed.