Roost Books
4720 Walnut St., Boulder, CO 80301
303-222-9598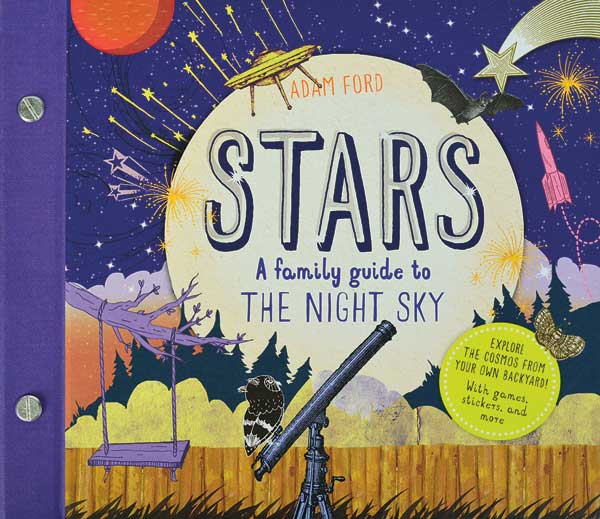 Introduce your children to the joys of astronomy with Stars: A Family Guide to the Night Sky ($16.95). Author Adam Ford presents a straightforward guide to what we know about the universe and how we know it through a range of fun activities, including fold-out seasonal star charts and eyesight challenges in star- and planet-spotting. Clear, easy-to-follow text alongside imaginative illustrations help to make stargazing a favorite family activity all year round.
ISBN 978-1-61180-283-2. Rivet-bound hardcover, 48 pages.
SkyandTelescope.com's New Product Showcase is a reader service featuring innovative equipment and software of interest to amateur astronomers. The descriptions are based largely on information supplied by the manufacturers or distributors. Sky & Telescope assumes no responsibility for the accuracy of vendors statements. For further information contact the manufacturer or distributor. Announcements should be sent to nps@SkyandTelescope.com. Not all announcements will be listed.