Takahashi America
1925A Richmond Avenue
Houston, TX  77098
713-529-3551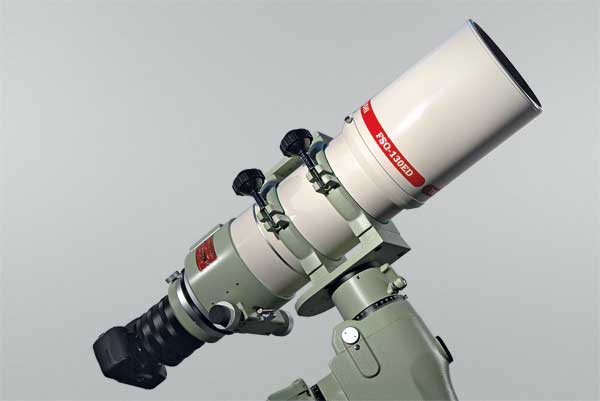 The latest astrograph from Takahashi is now available in North America. The Takahashi FSQ-130ED ($12,795) is billed as a flat-field astrograph that can accommodate the largest detectors on the market today. This 130-mm f/5 refractor incorporates five objective elements, three of which are manufactured from extra-dispersion glass to produce pinpoint stars across a large, 110-mm image circle. The FSQ-130ED's 5-inch focuser is designed to handle heavy cameras and accessories, and includes a camera-angle adjuster that lets you rotate your camera without losing focus. The telescope weighs 12.2 kg (26.9 lb.) and measures just 21.26 inches with the lens shade retracted.
SkyandTelescope.com's New Product Showcase is a reader service featuring innovative equipment and software of interest to amateur astronomers. The descriptions are based largely on information supplied by the manufacturers or distributors. Sky & Telescope assumes no responsibility for the accuracy of vendors statements. For further information contact the manufacturer or distributor. Announcements should be sent to nps@SkyandTelescope.com. Not all announcements will be listed.