Sky-Watcher USA
475 Alaska Ave., Torrance, CA 90503
310-803-5953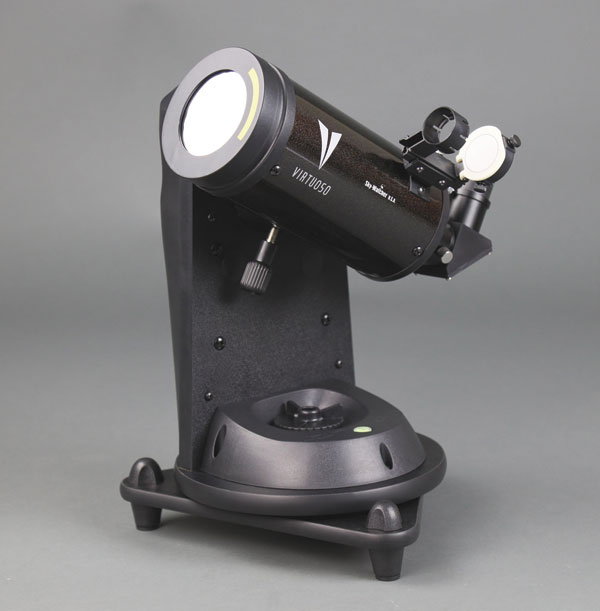 Sky-Watcher USA announces the Virtuoso Mount ($250). This programmable alt-azimuth platform is designed to capture panormaic photos or smooth panning video. Powered by 8 AA batteries (not included), the mount features brackets to attach just about any camera, from your DSLR to your iPhone. Its dual-axis encoders enable you to move the mount by hand without losing alignment. The Virtuoso also includes a 90-mm f/13.9 Maksutov-Cassegrain tube assembly with 10- and 25-mm eyepieces, a 90° star diagonal, a full-aperture solar filter, and a solar finder. See the manufacturer's website for additional details.
SkyandTelescope.com's New Product Showcase is a reader service featuring innovative equipment and software of interest to amateur astronomers. The descriptions are based largely on information supplied by the manufacturers or distributors. Sky & Telescope assumes no responsibility for the accuracy of vendors statements. For further information contact the manufacturer or distributor. Announcements should be sent to nps@SkyandTelescope.com. Not all announcements will be listed.