ZW Optical
Available in the U.S. from High Point Scientific
442 Rt. 206
Montague, NJ 07827
800-266-9590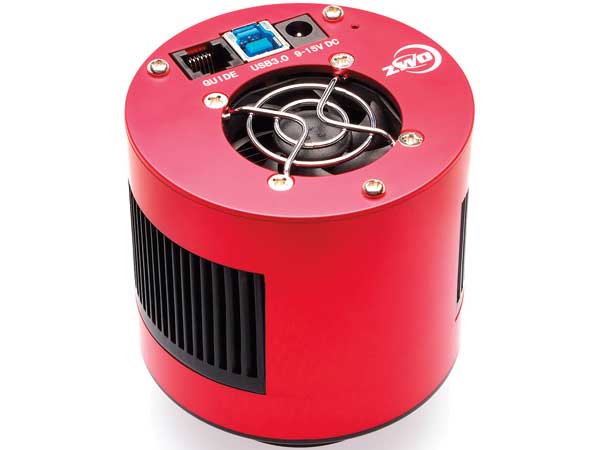 ZW Optical introduces a new series of low-noise cooled cameras. The ASI 224MC-Cool ($649) features the highly sensitive IMX224 color CMOS detector with a 1,304-by976 array of 3.75-micron pixels. This USB-3.0 camera is capable of recording up to 150 frames per second at full resolution, and it can be cooled to 40°C below ambient temperature. Additionally, the camera can operate in 12-bit format and function as an autoguider for your deep-sky imaging needs with its built-in ST-4 autoguider port. The camera comes complete with a USB-3.0 cable, AC power supply, 1¼-inch nosepiece adapter, and CD with camera drivers and control software.
SkyandTelescope.com's New Product Showcase is a reader service featuring innovative equipment and software of interest to amateur astronomers. The descriptions are based largely on information supplied by the manufacturers or distributors. Sky & Telescope assumes no responsibility for the accuracy of vendors statements. For further information contact the manufacturer or distributor. Announcements should be sent to nps@SkyandTelescope.com. Not all announcements will be listed.