Join the world's largest celebration of astronomy — in person or via online webcasts of events  — throughout April.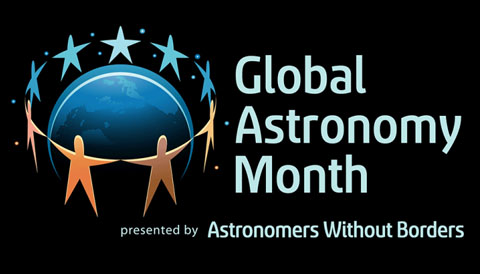 Our 24/7 society, coupled with pervasive light pollution, means that many people have lost touch with the beauty of the night sky. Yet on a clear, dark night with no moonlight or city lights nearby, you can still see thousands of stars in one grand sweep. It's a great, big universe out there — so why not take some time to revel in it?
Global Astronomy Month provides the perfect opportunity. This month-long celebration of astronomy brings together dozens of programs from stargazing parties to public astronomy talks to virtual observing sessions online. So even if you can't make it outside, or if the weather is cloudy, you can still enjoy what it's like to immerse yourself in a star-filled night sky. Play the 3-minute video below, and it'll surely whet your appetite for some quality time under the stars.
Global Astronomy Month came about during the International Year of Astronomy 2009 — the 400th anniversary of Galileo's first telescopic exploration of the sky. Thanks to the sponsorship of Astronomers Without Borders, this event continues to sustain the spirit of IYA 2009 by uniting everyone under a single night sky.
There are far too many events planned to list them all here, but you can start by checking out the worldwide programs taking place throughout April. Then slide over to the Event section to see if something is happening near you. And get ready for the Global Star Party on April 16th.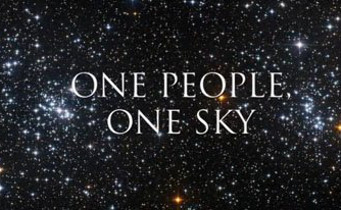 Not only does Global Astronomy Month make astronomy fun and accessible, it provides the opportunity to teach the importance of preserving the night sky. International Dark Sky Week allows you to evaluate your own lighting to make sure that it's dark sky friendly. Globe at Night encourages citizen scientists to submit images of the sky from their smart phone, allowing scientists to better monitor levels of light pollution across the world.
To keep up with Global Astronomy Month on a day-to-day basis, follow its blog. Every article will be posted by a different author, providing a spectrum of perspectives on astronomy from across the globe. In the spirit of Astronomy Without Border's slogan ("One People, One Sky"), this unique lineup reflects the goal to connect us all — regardless of our religious or cultural backgrounds — through our common curiosity and passion for the night sky.