Are we really doing enough to find asteroids, especially the smaller ones that could destroy a city? A private initiative urges a rapid ramp-up of the search effort — but not everyone agrees.
"There are a million asteroids in our solar system that have the potential to strike Earth and destroy a city, yet we have discovered just 1% of them."
This is the premise behind Asteroid Day, a private initiative backed by well-known science communicators, celebrities, astronauts, and scientists that calls for a "rapid hundred-fold acceleration of the discovery and tracking of Near-Earth Asteroids to 100,000 per year within the next ten years." To raise the public's awareness of the threat from space, they've declared June 30th "Asteroid Day" — as a reminder of the Tunguska event, during which a 40-m-size space rock devastated a large, but mainly uninhabited area in Siberia on that same date in 1908.

Asteroid Day's 100X Declaration, an online petition, does not include details on the means or cost of the proposed goal — or about who should pay the bill. Eric Christensen, who leads the NASA-financed Catalina Sky Survey, is already bothered by its premise that "millions" of asteroids potentially threaten our cities. "The vast majority of these objects have essentially zero chance of impacting our planet within our lifetime," he explains, "and if one were to impact, there is only about a 3% chance that it would impact over a populated area."
"The most likely effect would be a spectacular light show that nobody sees, and a few meteorites that get dropped into the ocean," Christensen adds. He sees the B612 Foundation as one of the driving forces behind Asteroid Day. Established by former astronauts Ed Lu and Rusty Schweickart, this organization is trying to raise funds to build and launch a space-based infrared survey telescope to search for NEOs. "The B612 foundation has provided a steady stream of fear-based press releases over the last few years in order to scare up funding for their project," says Christensen. This tone is also found in Asteroid Day's declaration, he adds. "It is full of language that turns asteroids into menacing killers, injecting an inordinate amount of fear into what could be a reasoned discussion about the asteroid-impact threat."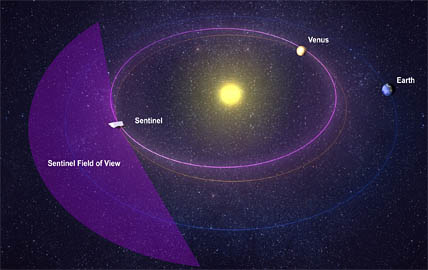 Timothy Spahr, former director of the IAU's Minor Planet Center, concurs: "Much of the B612 Foundation commentary on smaller objects is fear-mongering. Yet its proposed Sentinel space-based telescope, Spahr notes, is designed to discover larger objects — not the 30- to 50-m "city killers" that are being spotlighted. "In my opinion there is no need for an Asteroid Day," Spahr states flatly, "and if there is to be an Asteroid Day, then including other scientists such as experts in the NEO field would make sense."
Asteroid Insurance
Signatories of the 100X Declaration disagree, of course. Schweickart disputes that the initiative is just a fundraising stunt for Sentinel: "Asteroid Day does not propose any particular system or project. It is an event to help educate the general public about the asteroid impact threat that recognizes the current low rate of asteroid discovery and calls for a significant acceleration."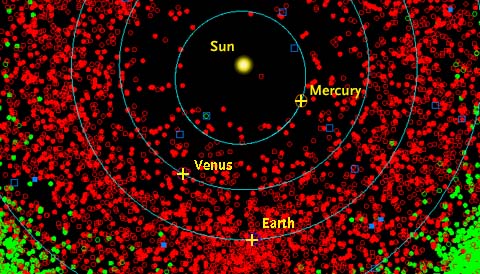 The actual risk of a small asteroid hitting a city might be small, but investing in asteroid research is like investing in car insurance, Schweickart explains: you might never need it, but you probably would not take the risk and do nothing. "And this 'insurance' can preclude the accident itself, not just mitigate the cost of it should it occur," he says. "Furthermore, economic judgments (sound and unsound) are traditional when tax dollars are involved, but donors to privately funded systems should be loudly thanked for their public service."
"I suppose 'hype' is inevitable when you are trying to promote something", adds Clark Chapman, a senior scientist at the Southwest Research Institute in Boulder, Colorado. Chapman has signed the declaration, too: "It is not a scientific publication but a call to the broader public to consider asteroids and their potential harm." Even a very low risk should not be ignored: "I believe that society should make some attempt to address all threats, even low-probability ones, like deaths from airliner crashes, terrorist attacks, or asteroid impacts."
Thanks to NASA's Spaceguard search effort, started in the 1990s, we know the orbits of 95% of all NEOs at least 1 km across. Not one of them is on collision course with Earth — for now there's no danger of a mass-extinction event. But our knowledge of the smaller ones is still fragmentary, a fact beyond dispute among experts. And even small ones locally can cause severe harm.
Pay Less, Wait Longer?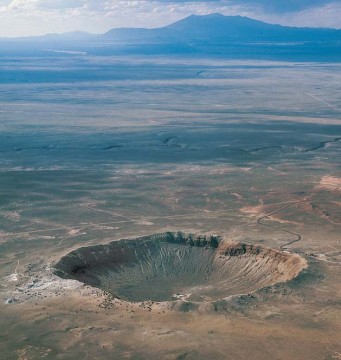 The poster child for What might Happen is Barringer Crater, created 50,000 years ago when a 40-m-wide metallic asteroid slammed into what is now northern Arizona. Had the space rock that exploded over Chelyabinsk, Russia, in 2013 been a little larger than 20 m, instead of 1,500 injured there might easily have been thousands of fatalities, says Alan Harris, coordinator of the NEOShield project financed by the European Union. "If we want to take the risk, then we can sit back and just carry on as most of the NEOs will eventually be discovered by ongoing search programs, but the smaller you go, the longer it takes." For Chelybinsk-type objects, at the present rate and with present telescopes Harris estimates it will take probably hundreds of years.
"Pay less, wait longer, is an option", Harris says. "Pay more" would mean spending a lot more, however. Spahr estimates that to meet the 100× goal within 10 years, the goal of Asteroid Day's proponents, billions of extra dollars would be needed. As part of the existing, "pay less" approach, astronomers are building the Large Synoptic Survey Telescope in Chile. When it begins observations, perhaps by 2019, LSST is expected to provide a sharp jump in NEO discoveries — but maybe not to the extent Asteroid Day proposes.
The 100X goal might be unrealistic or economically unsound, as some critics argue. But it wouldn't hurt to do a little more, says Harris, who has not signed the declaration: "Worldwide we are currently looking at probably $50 or $60 million a year [spent on the NEO threat], which, let's face it, is really a trivially small amount of money for a worldwide effort." More should be spent on follow-up and characterization studies of known asteroids, he says, useful details were one of them comes too close.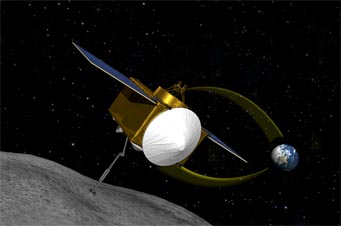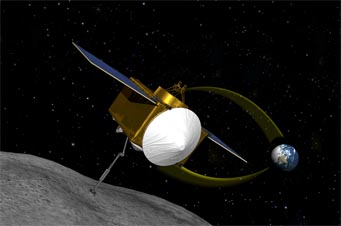 OSIRIS-REx, NASA's forthcoming asteroid sample-return mission, will provide such insight. Ed Beshore, principal investigator of the mission and former CSS collaborator, recommends focusing on intermediate-size asteroids, those massive enough to do considerably more damage than the Barringer-size objects that could wipe out a single city. "Concerning the estimates of the consequences of such small objects impacting the Earth, I think the risk to lives may be overstated," says Beshore. "But I fully support the search for larger objects of a couple of hundred meters and larger, because the consequences of those impacts are very large, even if the likelihood is low."
There is no doubt that asteroids pose a threat for our planet, he affirms. But dramatization does not help: "At the risk of being ignored, science must work very hard to paint an accurate picture of the risks that mankind faces."
For a quick snapshot of the current known threats from potentially hazardous asteroids, check out the risk pages maintained by NASA's NEO office and by the University of Pisa's NEODyS-2 effort.