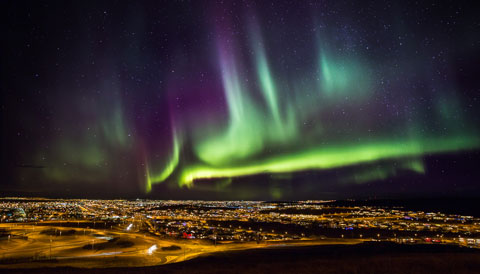 On October 15th, a group of us interested in seeing auroras and in exploring Iceland will meet in Reykjavík, the capital of this unique island nation. There are about 30 of us so far — a nice group — but we can welcome a few more. Want to join us?
If so, please book now, as Spears Travel is beginning to wrap up preparations for the trip.
What makes Iceland unique? In previous posts, my colleague Sean Walker and I talked about the amazing northern lights we hope to see and photograph there this fall. As is well known, the landscape below the lights is equally breathtaking, with its sweeping glaciers, world-class waterfalls, and active geysers and volcanoes — all of which we'll be seeing up close.
I'm looking forward to all that, but what I'm really curious about is the people. Icelanders are known for their self-reliance. The title of the best-known novel by the nation's best-known writer, Halldór Laxness — Iceland's only Nobel laureate thus far — captures that sense: Independent People.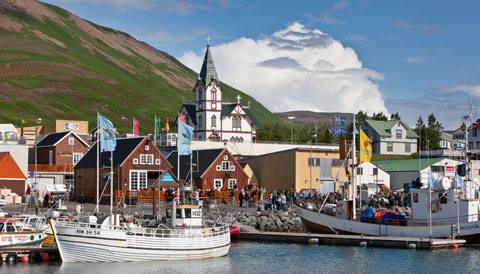 In 2008, Iceland suffered one of the most devastating financial collapses of any country, yet it has sprung back with aplomb, in large part because of tourism. The people had known and survived hardship in the past, and they did it again. One imagines the sardonic sense of humor they're also famous for may have helped.
Icelanders are also highly progressive. Iceland was one of the first countries in the world to legalize same-sex marriage (2010), and equality between the sexes is very high. Both English and Danish are compulsory in schools, so most everyone is multilingual.
What's perhaps most striking about the population is its size: Iceland has fewer than 330,000 people. That's less than half the population of just my home city of Boston. How can such a tiny population on a small island in the North Atlantic become one of the world's most advanced nations?
That's one of the questions I hope to answer for myself on this trip. If you have questions of your own you'd like to investigate, please join us. We're going to have a fascinating time.