Last year the University of California ordered its astronomers to make historic Lick Observatory self-supporting by 2018. Now there's been a change of heart, and the university will continue to pay for its operation.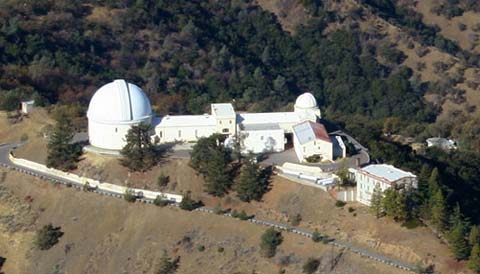 A year ago, the situation looked bleak for historic Lick Observatory, the venerable 125-year-old mountaintop facility that overlooks California's Silicon Valley.
Faced with huge commitments to support its investment in Hawaii's Keck Telescopes and to help fund the billion-dollar Thirty Meter Telescope, officials at the University of California (which owns and operates Lick) decided there just wasn't enough money to go around. So they decreed that Lick should be divested from the university and find its own funding, with a "glide path" toward self-sufficiency to begin within two years and be completed by 2018.
Needless to say, the September 2013 announcement rocked the astronomical community in a way that few of the area's earthquakes ever could. Although "closure" was never actually stipulated, it loomed as the most likely outcome for a venerable institution that held a premier role in U.S. astronomy a century ago.
Prominent members of the astronomical community cried out in protest. Cosmologist Alex Filippenko (UC Berkeley) led a "Save Lick Observatory" campaign. California congressmen petitioned the university's president to reconsider the decision. The area's amateur astronomers mobilized for a fight.
Apparently, all that high-profile resistance — coupled with some belt-tightening — has spared Lick from being cast adrift. In a letter to Claire Max, interim director of University of California Observatories (UCO), provost Aimée Dorr rescinded the divestment plan. "It is no longer [our] intention to require that Lick Observatory be self supporting, begin a glide path to self-supporting status no later than FY 2016-17, or be managed by an entity other than UCO," the letter states.
While the observatory's short-term prospects are now relatively secure, proponents are taking steps to ensure its long-term survival. A Lick Observatory Council, involving Filippenko, other scientists, and private citizens, has started private fundraising efforts and to expand the observatory's outreach and education programs.
Once the World's Largest Telescope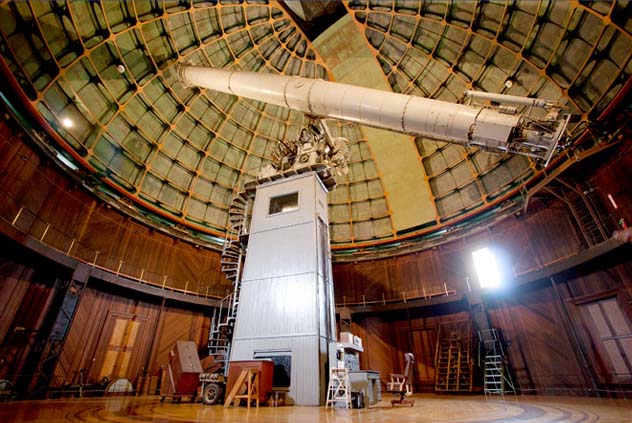 Built in the late 1800s thanks to a $700,000 bequest from wealthy tycoon James Lick, the observatory sits atop California's Mount Hamilton, just 30 miles southeast of San Francisco. To its immediate west is San Jose, which was a quiet town of about 13,000 back then but is now a city of a million souls at the southern end of burgeoning Silicon Valley.
This was the first mountaintop observatory to be continuously occupied, and it's been under the University of California's management since 1888. Light pollution has taken a toll on the facility's breadth of scientific research, though the scopes are still in demand.
"Yes, light pollution has increased," comments Filippenko, "but now, with digital detectors having 2D sky-subtraction capabilities (CCDs), we go deeper than we used to." The Kast spectrograph, for example, can reach 19th magnitude. In recent years Lick's 3-meter Shane Telescope has been at the forefront of the search for exoplanets.
Most visitors don't want to see that instrument, however — they come to see the magnificent 36-inch refractor, whose objective was fabricated in Massachusetts by Alvan Clark & Sons. It's 57 feet long, 4 feet across, and weighs more than 25,000 pounds. For a few years, it was the world's largest telescope — until Clarks finished work on the 40-inch objective for Yerkes Observatory in Wisconsin.
Historical note: James Lick originally intended to build a giant pyramid in downtown San Francisco but was persuaded to use his wealth instead to build a telescope "superior to and more powerful than any telescope yet made." He chose Mount Hamilton so he could see the observatory from his home. He died more than a decade before its completion, however, and his body is interred under the great refractor that bears his name.
---
Want a telescope of your own but don't want to spend $700,000 on it? Check out the dozens of offerings showcased in Sky & Telescope's Test Reports.