This celebration of "bringing astronomy to the people" features events across the nation and around the world.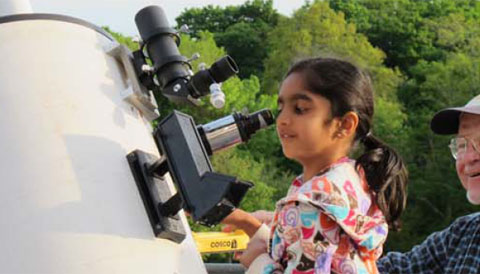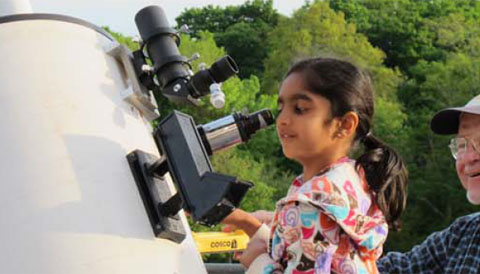 One of my "hats" is teaching astronomy at Dexter-Southfield School in Brookline, Massachusetts. Its Clay Center for Science & Technology is only 10 years old, but for a decade it has served as the venue for the grandest annual gathering of the astronomically curious in Greater Boston: Astronomy Day.
So here's a reminder that tomorrow, May 10th, will be a time to celebrate the wonders of astronomy across the country and around the world.
At its core, Astronomy Day is all about "Bringing Astronomy to the People," the event's mantra ever since its inception in 1973. And that's exactly what we try to do. Like many other such celebrations, we gain the profound satisfaction of providing families with an opportunity to explore the wonders of astronomy, space exploration, and related sciences in a fun and educational way.
It's not easy to pull together — and pull off — an astronomical event for more than 2,000 people that will provide each of them with personal, rewarding experiences. It would be much easier, for example, to simply have a lecture by some famous astronomer and follow it with stargazing outside.
But that's not what we're about. Despite the throngs, we strive to provide everyone who comes with the takeaway message that astronomy is fun, exciting, and worth the effort to participate in.
Last year's event required coordinating more than 130 volunteers and participants. It is, by far, the largest event hosted on our campus all year. We're ably assisted by the Amateur Telescope Makers of Boston, whose members show up (rain or shine) with their telescopes to provide solar observing by day and celestial views by night.
Not in the Boston area? The Astronomical League maintains the official Astronomy Day webpage, which describes the event's background and where to find an Astronomy Day activity in your area. Additional listings can be found through the Night Sky Network. You can also learn about Sky & Telescope's annual Astronomy Day Award.
Astronomy Day's date changes each year, according to the lunar cycle. And there's also a fall iteration (in addition to the longer-standing one in spring) so that groups can pick which season works better for them — or host events on both!