Big bits of Comet Encke are streaking into Earth's upper atmosphere and attracting attention around the world. The show should continue through about November 10th.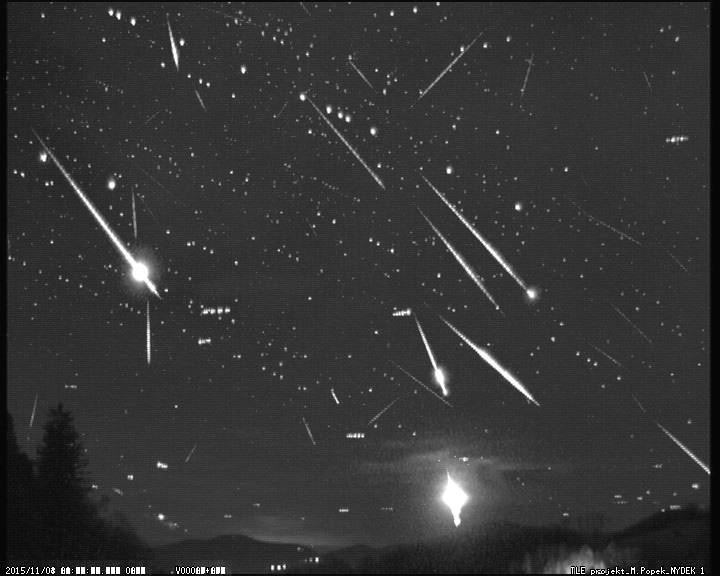 As predicted, 2015 has become the best year for bright meteors from the Taurid shower since its memorably fireball-rich return in 2005. And the show is still going on each night.
The Taurid meteoroid stream is debris from Comet 2P/Encke. Unlike the familiar Perseids and Geminids, this is a relatively sparse shower (a near-coincident pair of them, actually, from the same comet). But a high proportion of Taurid bits are relatively large: the size of pebbles and rocks rather than large sand grains or little dust clumps. Meteor modeler David Asher (Armagh Observatory) calculated that Earth should pass through the same sub-stream of large meteoroids this year as in 2005, and it looks like he was spot on. (See the article in November's Sky & Telescope, page 44, also here.)
If Asher continues to be right, occasional bright Taurids will continue to be seen through about Tuesday, November 10th.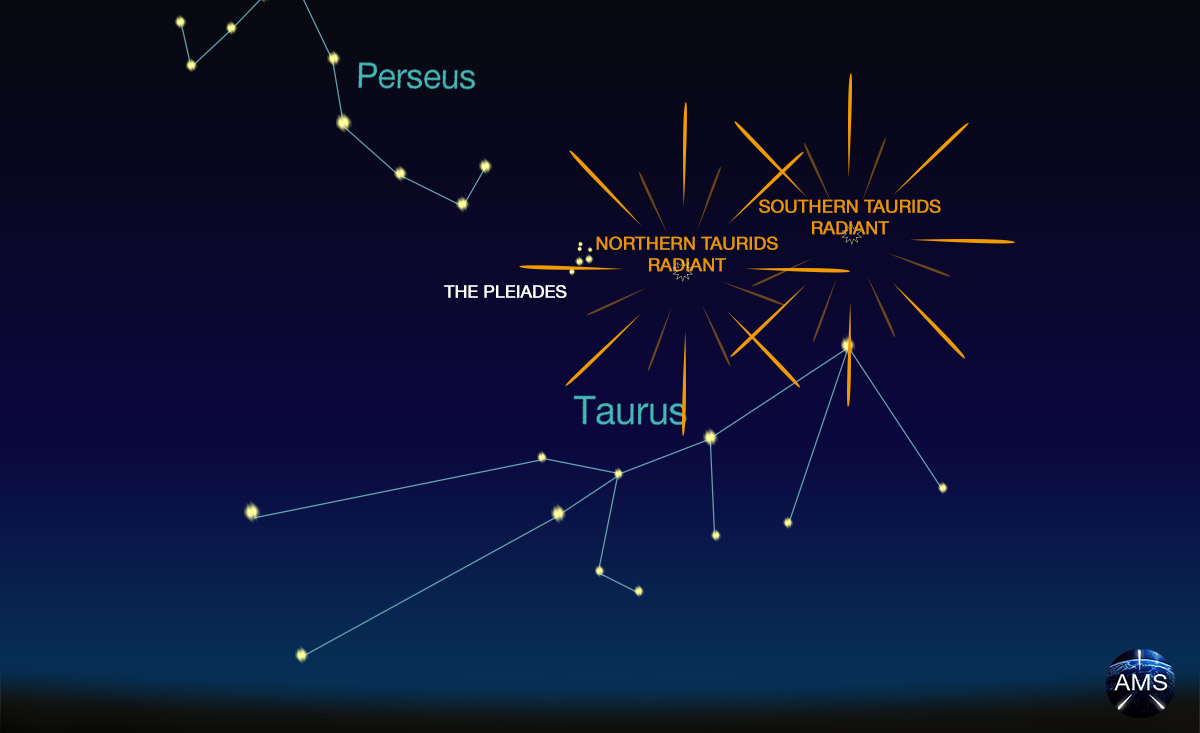 I saw a nice long, low one through the windshield of my car in traffic while driving home from work on November 3rd (from Arlington, Massachusetts, facing west, 6:03 p.m. EST). But rates should be highest around the middle of the night, when the shower's radiant in Taurus is nearly overhead — or to put it another way, when your side of Earth is facing directly into the oncoming meteors.
Here are lots more pictures and some videos in the news from the past week.