The International Year of Light is well underway and provides a host of opportunities for astronomy outreach. Find out what programs and resources are available!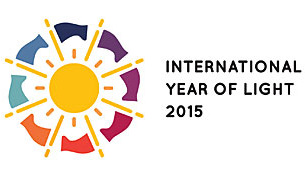 Astronomy enthusiasts may have mixed feelings about the United Nations' declaration of 2015 as the International Year of Light and Light-based Technologies (IYL). After all, we tend to pursue our interest in the dark, doing our best to avoid light — especially artificial light.
But light and light-based technologies aren't necessarily our enemies. What do we see when we observe celestial objects with our eyes, binoculars, and telescopes, and what do we capture with astrophotography? Cosmic light! And our binoculars, telescopes, and cameras are designed and crafted by experts in optics, a light-based technology that none of us would be willing to give up.
It shouldn't be surprising, then, that when professional physicists came up with the idea for IYL, centered on the 100th anniversary of Einstein's general theory of relativity, they enlisted the support of their astronomer colleagues. Moreover, it was astronomers — professionals and amateurs alike, led by the International Astronomical Union (IAU) — who organized the phenomenally successful International Year of Astronomy (IYA) in 2009, the 400th anniversary of Galileo's first telescopic observations. Astronomers didn't hesitate to jump on the IYL bandwagon, especially when they realized that 2015 is also the 50th anniversary of the discovery of the cosmic microwave background radiation, the Big Bang's "afterglow."
Globe At Night & Beyond the Bulb
I just wrote that light isn't necessarily our enemy — but it sure can be. Shining light up into the sky instead of directing illumination onto the ground where it's needed drowns out cosmic light with light pollution, erasing the stars and the Milky Way. Building on the legacy of IYA's Dark Skies Awareness effort, the Globe at Night star-counting program has expanded to include campaigns to measure local sky brightness year round in both the Northern and Southern Hemispheres. And in case you're not sure how to make such a measurement, there's now an iPhone app for that!
Light: Beyond the Bulb is a follow-on to the hugely popular From Earth to the Universe photo exhibit that was displayed all over the world during IYA. A new selection of beautiful and inspiring images of light in nature, both terrestrial and celestial, is available in multiple formats so that anyone, anywhere can mount a photo exhibition.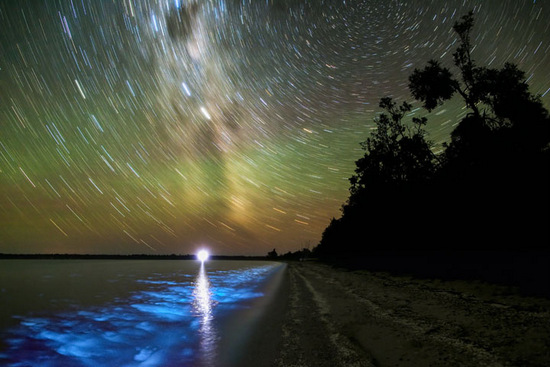 A great way to introduce people to the joys of astronomy is to set up a display of first-rate astrophotos at your local library or similar public space and answer questions as you mingle with visitors. Light: Beyond the Bulb makes it easy, providing a curated selection of open-source images — with captions — for anyone's use.
Cosmic Light & Galileoscopes
Cosmic Light has become one of IYL's main themes, and several of the most successful legacy projects from the International Year of Astronomy were pressed into service to engage the public in light, optics, and astronomy. These are projects in which everyone interested in astronomy can participate.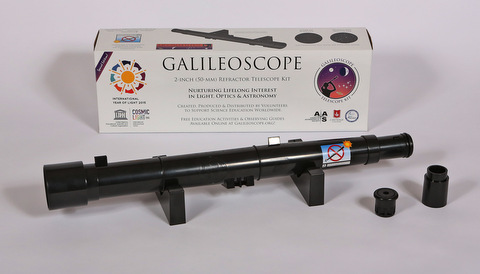 My favorite part of the Cosmic Light project is the Galileoscope, a high-quality, low-cost refractor kit suited for both optics education in the classroom and celestial observations out under the stars. Ready to attach to any standard photo tripod, the 50-mm, 25x to 50x Galileoscope can show anyone the celestial wonders first glimpsed by Galileo — including lunar craters and mountains, Jupiter's belts and moons, Venus's phases, and Saturn's rings — but way better than Galileo ever saw them, thanks to 21st-century optics.
More than 225,000 IYA-branded kits are already in use by teachers and students in more than 100 countries, and tens of thousands of new IYL-branded kits are available for delivery worldwide — you can even donate them to teachers and schools and take a tax deduction (in the U.S., anyway).
I must admit that the Galileoscope is my favorite IYL project because it's my project — I came up with the idea for IYA, and with help from a terrific team of astrophysicists, optical engineers, and science educators, it has taken on a life of its own.
With so many ways to get involved in the International Year of Light and with so much to celebrate and share during summer observing season, what are you waiting for?