Why do the outer, gas-giant planets generally rotate much faster than the inner, terrestrial planets?
The reasons why some planets rotate as quickly as they do remain puzzling to planetary scientists. Most studies in this area have focused on the inner planets. Earth and Mars, which accumulated gradually from rocky planetesimals, most likely got spun up when they experienced glancing impacts from particularly large objects as they neared the sizes they have today.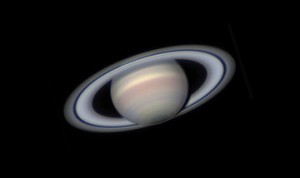 But the four largest planets probably came together an entirely different way. According to planet-formation specialist Alan Boss (Carnegie Institution of Washington), these biggies must have accumulated most of their mass from gas in the surrounding solar nebula. That gas formed individual spinning disks (from which many satellites formed), and most likely it carried a lot of angular momentum as it fell onto the outer planets' cores, causing them to spin faster and faster as they coalesced.
— J. Kelly Beatty