See the total solar eclipse on July 2, 2019, from cloud-free skies at 37,000 feet on our chartered A320 aircraft.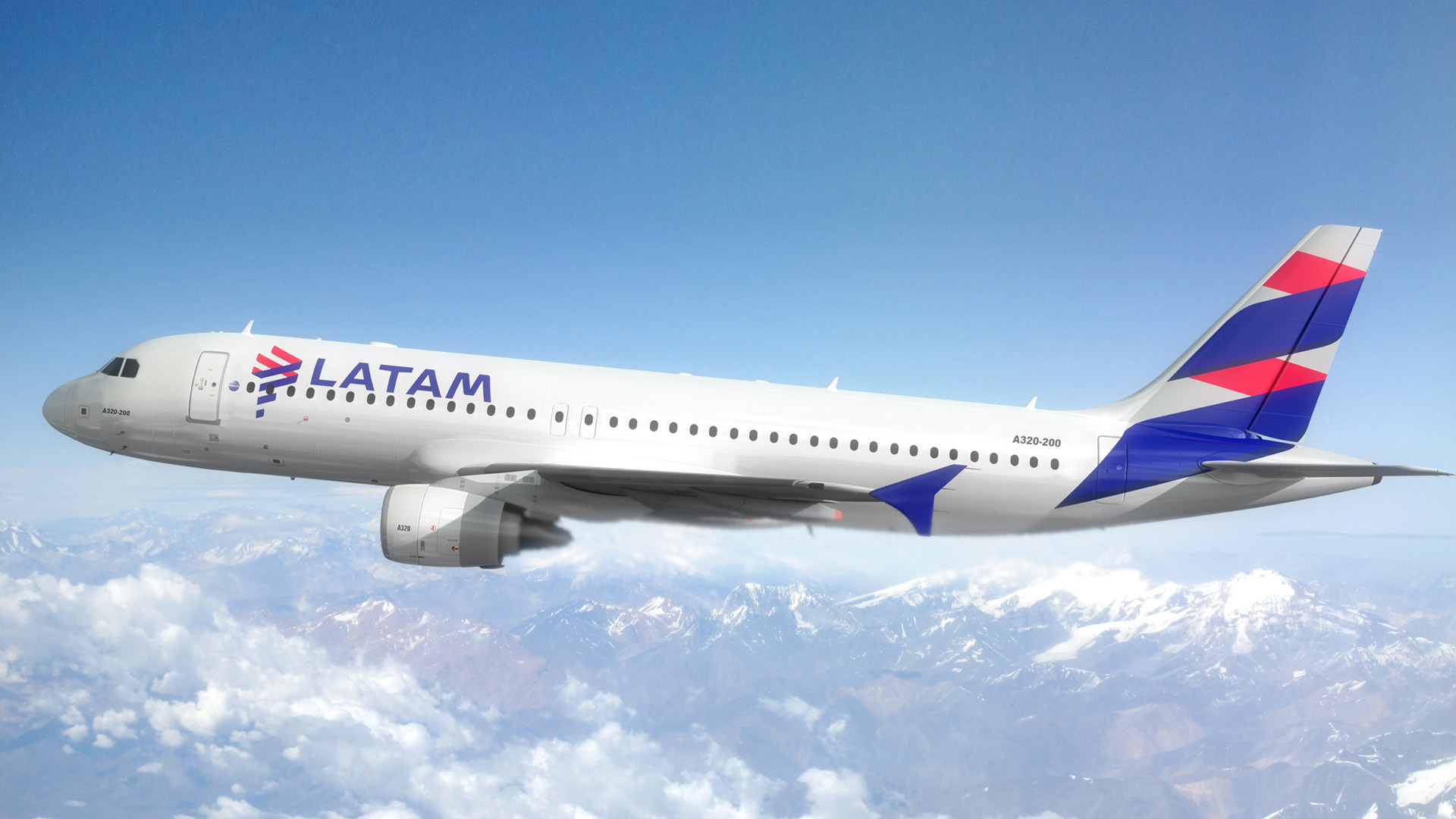 Did you know there's a way to virtually guarantee that you'll see totality on July 2, 2019?
Sky & Telescope's editors have partnered with Latam Airlines to provide a chartered flight into the path of totality off the coast of Chile. From the vantage point of an A320 aircraft flying 37,000 feet above the Pacific Ocean, you'll be high above any clouds that might lurk below.
Even better, you'll see the eclipsed Sun in remarkable, jaw-dropping ways — the sky will be darker, the air thinner, and the corona more striking than is possible from the ground. You'll be captivated as the Moon's shadow overtakes the plane at hypersonic speed. And you'll see up to 3¼ minutes of totality (vs. no more than 2½ minutes from the Chilean coast).
To secure your space on this flight, submit a reservation electronically via this page. Be sure to read the terms and conditions regarding this opportunity (listed below) before making a reservation.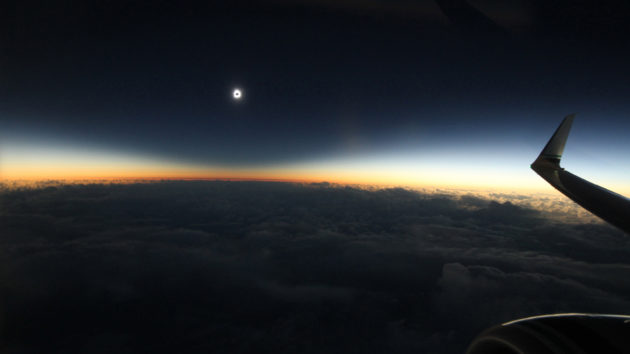 Our flight will depart from Santiago, Chile, and return there after the eclipse. The map below shows the range of possible flight paths calculated by Dr. Glenn Schneider, the unrivaled master of midair eclipse intercepts.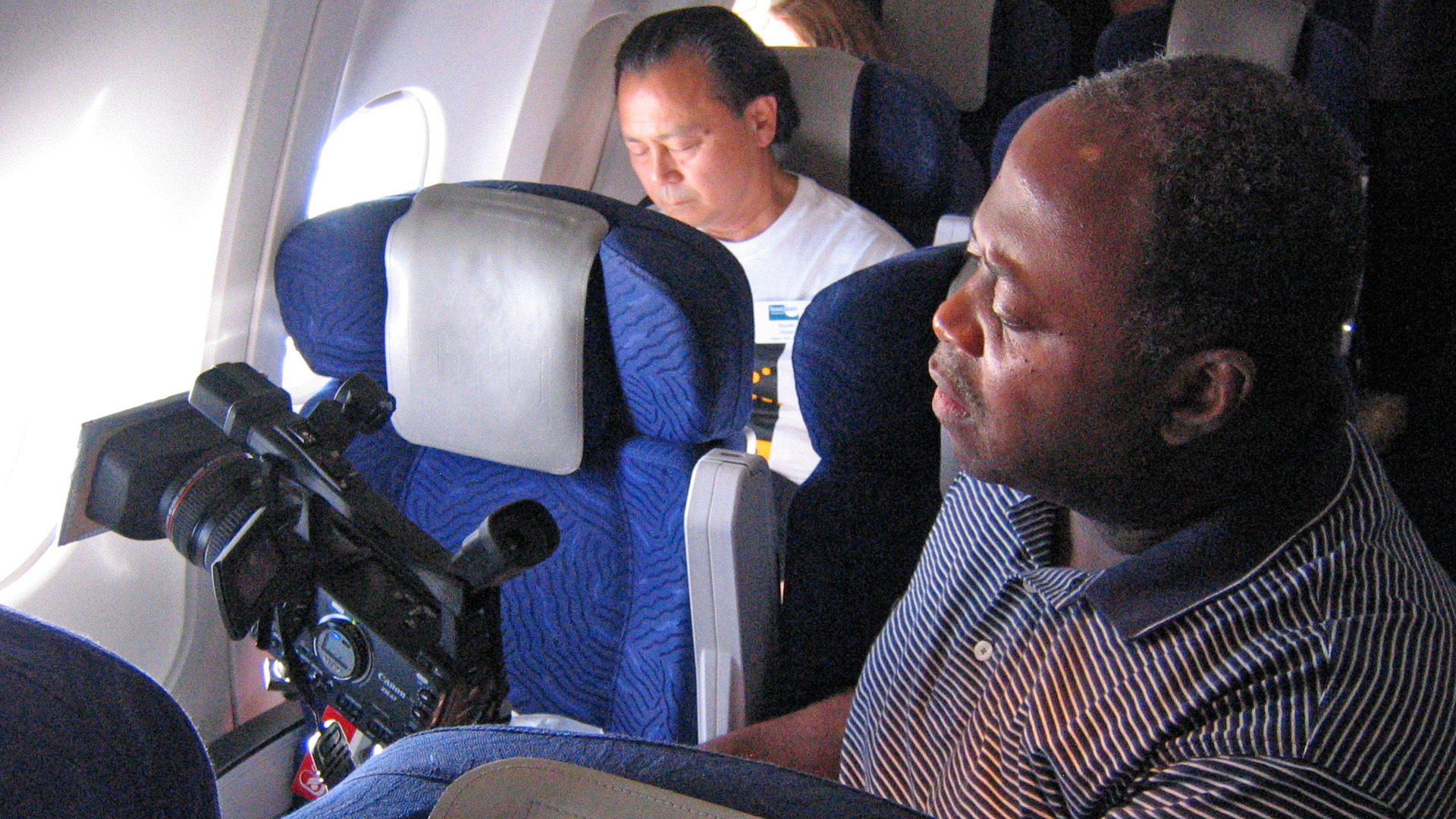 Our proposed, 2½-hour flight plan calls for departure from Santiago's Comodoro Arturo Merino Benítez International Airport at about 3:20 p.m. (local time) on eclipse day. We'll fly to a pre-computed intercept track over the Pacific Ocean west of La Serena. This will allow you to view the final stages of the partial eclipse prior to 2nd Contact (when the total eclipse begins), all of totality, and the partial phases immediately after 3rd Contact (when the total eclipse ends). Depending on our exact departure time, winds aloft, and other factors, we'll experience totality lasting from 2m 56s to 3m 16s.
For more details about the flight path, aircraft specifications,window dimensions, and seat-row configuration, click here.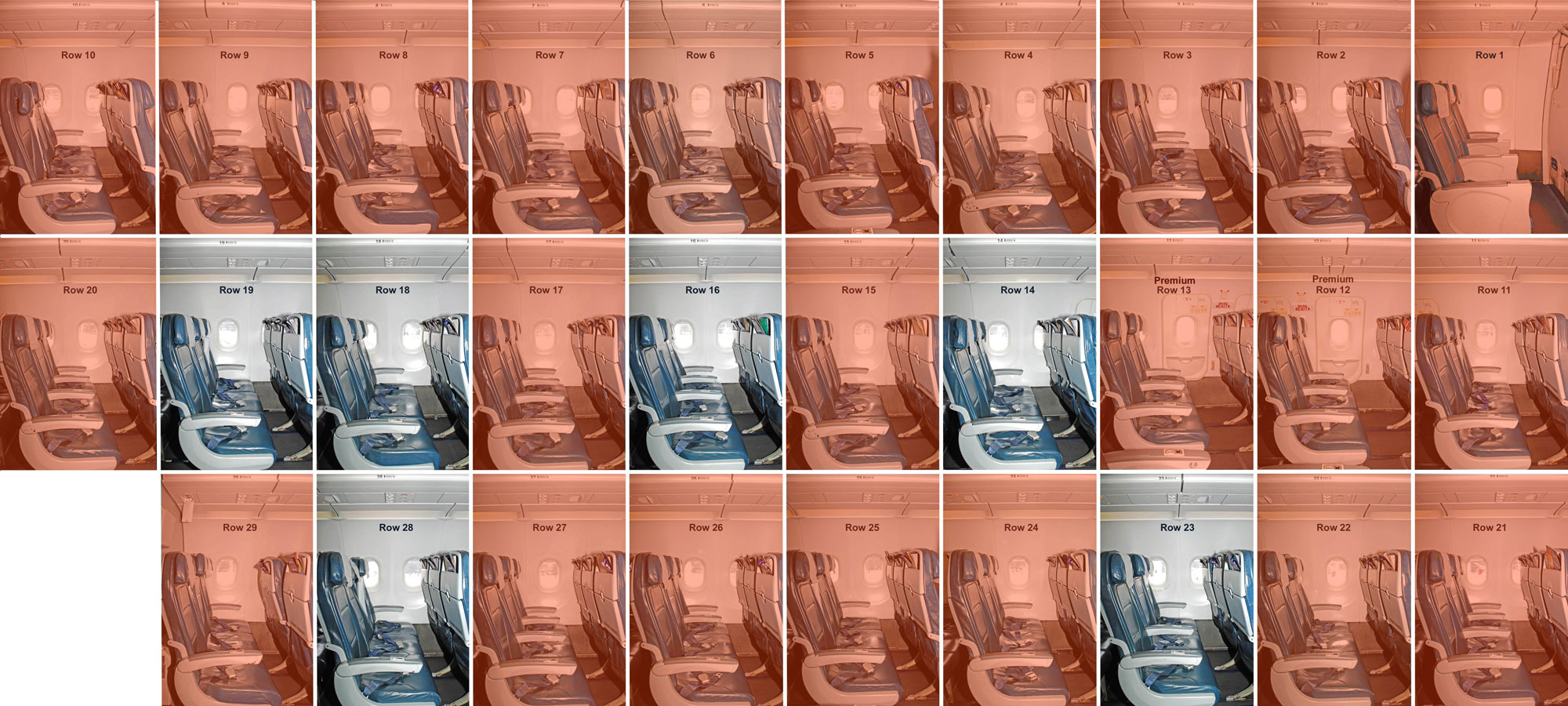 TOUR SUMMARY
Our flight includes:
• preflight briefing at the Holiday Inn Santiago Airport
• reserved row assignment for eclipse viewing
• generous carry-on allowance for your viewing and/or camera gear
• lunch before the flight, beverages while airborne, and dinner after the flight
Not included:
• international airfare to/from Santiago
• local accommodations
• transfers to/from the airport and your hotel
OPTIONAL EXCURSIONS:
Chile is a wonderful country with amazing scenery, friendly citizens, delicious food, and world-class wines. Our travel partner, Chile Destinations, can arrange sightseeing excursions lasting a few hours to a few days, as well as helping you to find local accommodations before or after the flight. Click here for more information. The cost for these services is not included in the pricing listed below, nor is Sky & Telescope involved. To make arrangements, contact Alicia Villaseca at

[email protected]

or call +56 2 2980 7688.
PRICING, PAYMENTS, AND RESERVATIONS
Our chartered eclipse flight is being offered on a per-row (not per-seat) basis. A maximum of two people will occupy each row. The cost is:
$5,500 for one person in a standard row
$6,000 for two persons in a standard row ($3,000 per person)
$7,500 for one person in a premium (exit) row over the wing
$8,000 for two persons in a premium (exit) row over the wing ($4,000 per person)
To make a reservation:
A reservation request can only be submitted electronically via is.gd/EclipseFlightRegistration. To complete your reservation, you will need to input your full name and contact details, passport information, and credit-card number. Please have these ready. Note: Reservations made after January 7, 2019, must be paid in full when the booking is made.
To request a shared row:
You must register and pay for the entire row even if you are traveling solo and want only one seat. Then email Lyn Menke at [email protected] to let her know that you wish to share the row if that should become possible. If you find someone on your own willing to share the row, please notify Lyn Menke and then that person must register individually. If no one is able to share your row, you will be responsible for paying for the entire row.
To guarantee an assigned row:
Row selections are not guaranteed until full payment is received. You will not select your row(s) when registering. Instead, you'll be contacted later, in the order in which reservations are made, to select your row(s). Refer to the row map pictured above to see which rows are still available.
To cancel a reservation:
Notification must be received in writing, via an email sent to Lyn Menke at [email protected]. Your cancellation will be considered accepted once the request has been acknowledged by F+W Media, the parent company of Sky & Telescope. Note: If you cancel your reservation after January 7, 2019, your entire payment is forfeited.
To get on a wait list (if all rows are already reserved):
Please contact Lyn Menke at [email protected]. No deposit is needed to get on the wait list. If sufficient demand permits us to charter a second plane, we will contact those on the wait list (in the chronological order that they contacted Lyn) to register online and pay the initial deposit.
TERMS & CONDITIONS
Tour cost: The price of the program is given in good faith based on current tariffs and rates and is subject to change. Any tariff, exchange rate, or fuel increases will be passed onto participants. We will inform tour participants of any changes prior to departure. There are no refunds if you miss the flight or for unused meals, accommodations, or other features.
Itinerary: F+W Trade Show & Events, LLC, and Sky & Telescope (collectively "F+W") reserves the right to make changes in the published itinerary whenever, in our sole judgment, conditions warrant, or if we deem it necessary for the comfort, convenience, or safety of the tour participants. We reserve the right to withdraw this tour without penalty, in which case participants will be issued a full refund and F+W shall have no further liability for damages or compensation of any kind — except if the tour is cancelled due to force majeure or other forces beyond our control, in which case the recoverable portion of unused services or accommodations will be refunded.
We may also require any participant to withdraw from the tour at any time, when such action is determined to be in the best interests of the health, safety, or general welfare of the tour group or the participant, subject only to the requirement that the recoverable portion of the total amount paid that corresponds to the cost of unused services and accommodations be refunded, if any.
Viewing: You desire to witness the 2019 total solar eclipse, and we will do our best to achieve that goal. However, we cannot guarantee that there will be no cloud cover, that the plane will be in the planned position, or that there will not be another reason beyond our control that prevents viewing totality. Therefore, we will not be liable or responsible for any loss, damage, cost, or expense of any kind in the event that such viewing is not possible for any reason.
Responsibility: F+W, its owners, and its employees act only as an agent for the various independent suppliers and contractors providing transportation, hotel accommodations, restaurant, and other services connected with this tour. Such travel and services are subject to the terms and conditions under which such accommodations, services, and transportation are offered or provided. F+W and its employees, agents, representatives, and assigns accept no liability therefor.
Release: You hereby agree to release F+W from any liability for any injury, damage, loss, accident, delay, or other irregularity which may be caused by the defect of any aircraft or vehicle or the negligence or default of any company or person engaged in carrying out or performing any of the services involved, and for losses, injury, damages, or expenses of any kind due to sickness, weather conditions, considerations of the safety of the transportation being used (for which the transportation operator shall be the sole judge), earthquake, strikes, local laws, hostilities, wars, terrorist acts, acts of nature, quarantine, force majeure, injury including: eye injury, animal or insect bites, altitude related sickness, or other such causes. All services and accommodations are subject to the laws of the country and jurisdiction in which they are provided.
Travel insurance: We highly recommend the purchase of travel insurance. F+W accepts no liability for any airline cancellation penalty incurred by the purchase of a non-refundable airline ticket or other expenses incurred by tour participants in preparing for the tour.
Arbitration: Except where prohibited by law, you agree that any dispute concerning, relating, or referring to this contract, the brochure or any other literature concerning the tour, or the tour itself, shall be resolved exclusively by binding arbitration according to the then existing rules of the
American Arbitration Association in the State of Ohio. Such proceedings will be governed by and in accordance with substantive Ohio law. The arbitrator and not any federal, state, or local court or agency shall have exclusive authority to resolve any dispute relating to the interpretation, applicability, enforceability, conscionability, or formation of this contract, including but not limited to any claim that all or any part of these terms is void or voidable.
Agreement to terms: As part of the consideration and right to participate in this tour, payment of the initial deposit to F+W constitutes acceptance of these terms and conditions. Participants also agree that they may be photographed for the promotional purposes of F+W.
Questions: Please contact Lyn Menke at [email protected] or call 1-513-531-2690, ext. 11450 (Monday to Friday, 7:30 a.m. to 3:30 p.m. Eastern Time).