NOTE: Holland America has canceled all its cruises through December 15th, and unfortunately this cruise has been canceled.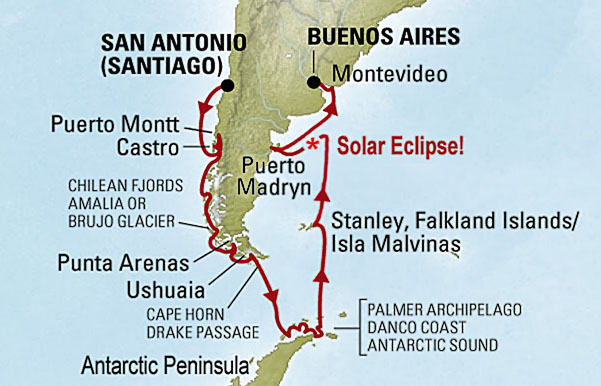 The eyes of eclipse-chasers worldwide are on the Southern Hemisphere, where the Moon's shadow will cross both in 2019 and on December 14, 2020.
Sky & Telescope is pleased to announce a 2020 solar-eclipse expedition that will immerse you in an outdoor adventure that only South America and Antarctica offer!
During our 23-day cruise aboard Holland America's ms Westerdam, you'll gaze on Chilean fjords and glaciers, make an iconic passage around rugged Cape Horn, and sail the legendary Drake Passage. Drink in four days of Antarctic beauty, maneuvering amid the continent's waters and icebergs. (Note: We will not set foot on Antarctic land.)
Our itinerary gives you opportunities to visit penguin rookeries, whale watch, take an excursion to an Antarctic military base, learn about the yerba mate tea culture, tango, and drink local wines. Pencil in some holiday shopping in Punta Arenas and Ushuaia, too.
Then, while enjoying the comfort — and mobility — of our ship, you'll revel in seeing totality for an estimated 2m 7s off the coast of Argentina.
World-Class Speakers
While at sea, you'll have exclusive classes on solar and planetary science, oceanography, and space exploration led by these world-renowned experts: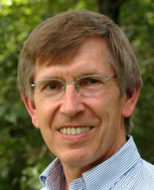 Kelly Beatty, Senior Editor at Sky & Telescope, has been a part of the magazine's editorial staff since 1974. An award-winning writer who specializes in planetary science and space exploration, Kelly has helped lead S&T eclipse tours since 1991. He's experienced totality 12 times — including three each from aboard ships and on airplanes.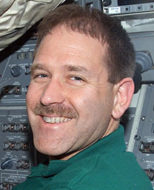 John Grunsfeld flew five Space Shuttle missions as an astronaut (including three Hubble servicing missions). Later he served as Deputy Director of the Space Telescope Science Institute, as NASA's Associate Administrator for Science, and as NASA's Chief Scientist. When not researching exoplanets and the search for life beyond Earth, Grunsfeld enjoys mountaineering, sailing, and flying small aircraft.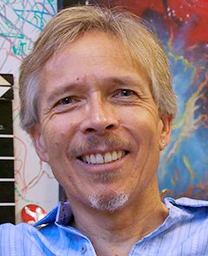 Chris Impey, a world-renowned Professor of Astronomy at the University of Arizona, specializes in cosmology and astrobiology. He has won 11 teaching awards, authored nine books, and offers frequent public talks to audiences as varied as NASA engineers, first graders, and judges of the Ninth Circuit Court. His YouTube lectures and videos have garnered more than 500,000 views to date.
Claire Raftery directs education, public outreach, and communications at the National Solar Observatory (NSO). Born in Ireland, Dr. Raftery has studied solar flares and how they become so hot and intense. More recently, she's supported NSF's Daniel K. Inouye Solar Telescope (DKIST) — the largest solar telescope in the world. Her hobbies range from playing bagpipes to being a private pilot.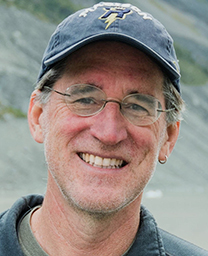 Harold Tobin, a Professor of Geoscience at the University of Wisconsin-Madison, is an expert in plate tectonics and marine geology. He studies the workings of fault zones where plates collide, particularly in subduction zones. While a doctoral student, he took a literal plunge into the deep ocean in the research submersible Alvin, and ever since his research has taken him to geologic hotspots worldwide.
A Remarkable Antarctica Travel Experience
Holland America has long maintained its reputation of providing a high level of comfort and service. Designed to carry fewer guests while offering greater space, the ms Westerdam is elegant and comfortable. Our cruise begins in Santiago on November 27, 2020. After rounding Cape Horn via the Drake Passage, you'll spend four days skirting the Antarctic Peninsula before encountering the Moon's shadow on December 14th. The cruise ends December 19th after docking and overnighting in Buenos Aires. Click here to see the full itinerary.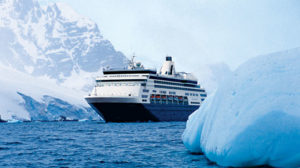 Note that it will be possible to board our ship in Ushuaia, Argentina, on December 4th. However, due to Argentinian Customs restrictions, we have only 40 slots available for this late boarding. So if you want to join the cruise late, after the first week, we urge you to book now.
Sky & Telescope's 2020 eclipse cruise will be more than a classic trip into the Moon's shadow. It will offer a rare chance to explore many amazing destinations, to learn from A-list experts on a variety of topics, and to stand in the Moon's shadow — all during a single, incredible adventure.
Click here for more information or to make a reservation — or you can call Insight Cruises at 650-787-5665 or send an email to [email protected].