A satellite sculpture achieves orbit, 46P/Wirtanen becomes a naked-eye comet, and Comet C/2018 V1 makes one last good pass.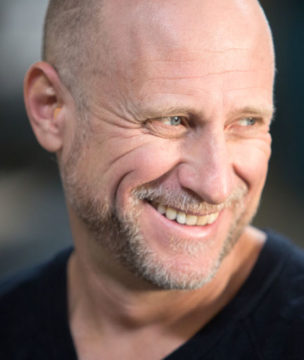 Artist Trevor Paglen wanted to give people a reason to look up. Working with the Nevada Museum of Art, he created the Orbital Reflector, a 98-foot-long sculpture constructed of a lightweight material similar to Mylar. Don't expect to go to a museum to see it — instead you'll literally have to stare 575 kilometers into space to take in the experience.
The artwork launched on Monday, December 3rd, at 10:34 a.m. EST on board the SpaceX Spaceflight SSO-A: SmallSat Express. Packed inside a brick-sized CubeSat satellite, the sculpture will self-inflate like a balloon when it reaches low-Earth orbit. Once it assumes its full diamond shape, sunlight reflecting from its metallic skin will make the object shine as bright as the stars of the Big Dipper, or about second magnitude.
Paglen's project is one of some 64 payloads from nearly 50 governments and businesses from 16 countries packed into the ride-share mission. Orbital Reflector is unique in being a purely artistic gesture with no military, scientific or commercial purpose.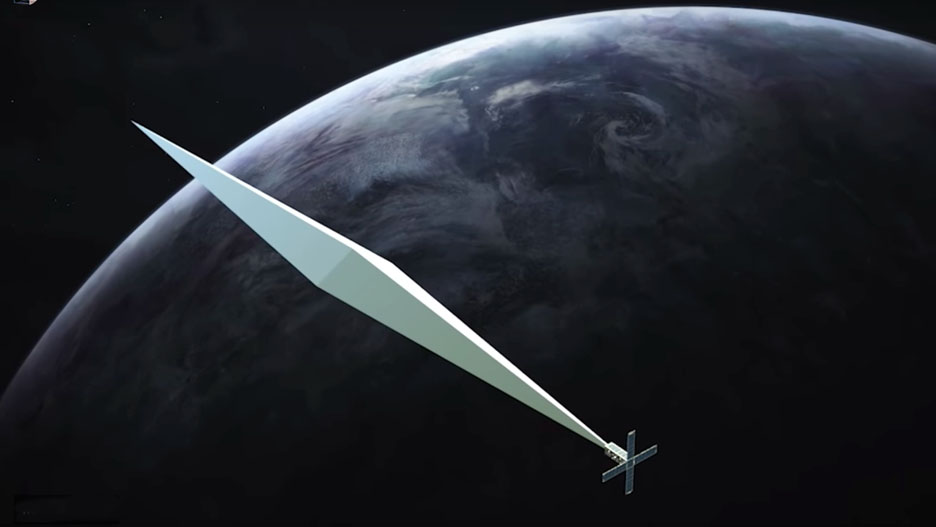 "I think one of the most important things art can do is give you a reason to look at something," said Paglen. One could easily argue that the stars and planets are reasons enough, but let's keep an open mind. The more reasons to look up, especially for the novice, the better.
The sculpture will inflate into a very elongated, needle-like structure just 4.6 feet (1.4-meter) wide by 98 feet (30-meter) long. In comparison, the International Space Station (ISS) is 356 feet (109 m) long by 240 feet (73 m) wide. To the eye it will look exactly like a moving "star" — exactly like every other satellite — though I suspect its brightness will vary some depending on whether we see it end-on or face-on. What about through a telescope?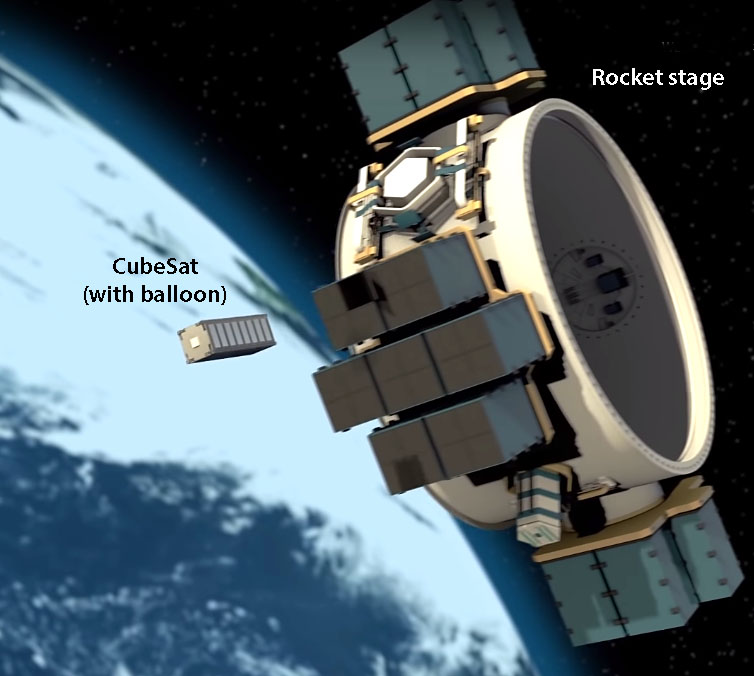 It's relatively easy to see the shape of the ISS and its 240-foot-long solar arrays in a telescope magnifying about 50× or higher. Paglen's artwork is a little less than half the length of one of those arrays, so my hunch is it will appear as a very short, thread-like line of light when viewed edge-on as it glides across the sky. Other times, depending on its orientation with respect to an observer on the ground, it will appear as a point. Keeping it in the field of view will be challenging, and you'll need a magnification of around 100×, but it will be well worth the effort if only as a unique way to contemplate a work of art.
I know that some of you reading this believe the last thing we need is another satellite junking up near-Earth space. But consider that the project will be temporary with an approximately 8-month lifetime, much like a traveling art exhibition here on terra firma. Nor will Orbital Reflector be terribly bright.
The satellite was originally supposed to launch this past summer and cross the night sky over North America, but launch delays moved it to December. Unfortunately, it won't be making any passes in a dark sky over the Northern Hemisphere for a while. However, if you live in South America, Australia, or New Zealand, you'll have lots of opportunities for a look as soon as the Orbiter is deployed.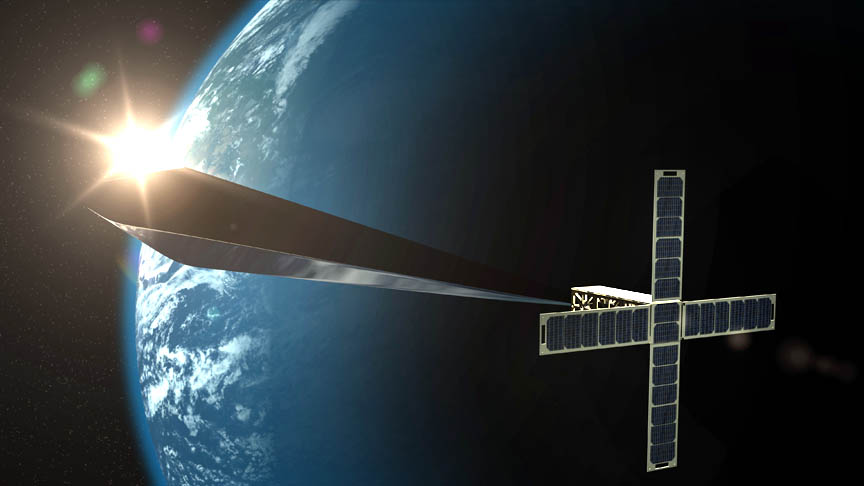 Due to the sculpture's unusual shape and low mass, satellite-observing expert Dr. Marco Langbroek expects it will remain in orbit for only about 8 months before it burns up in the atmosphere: "This object, being of low mass and large surface once the balloon is inflated, will experience considerable solar radiation pressure (literally, the push of sunlight)," wrote Langbroek in an e-mail.
Light pressure will quickly change its orbit into a loop that will bring the balloon closer and closer to the Earth at perigee until it ultimately burns up in the atmosphere. Langbroek modeled the satellite's evolution once in orbit and predicts that it will re-enter sometime in late July next year, though he cautions that objects with unusual shapes make for tricky predictions. Assuming the Orbital Reflector sticks around long enough, Northern Hemisphere skywatchers will have a go at seeing it before it perishes in a trail of flaring fragments.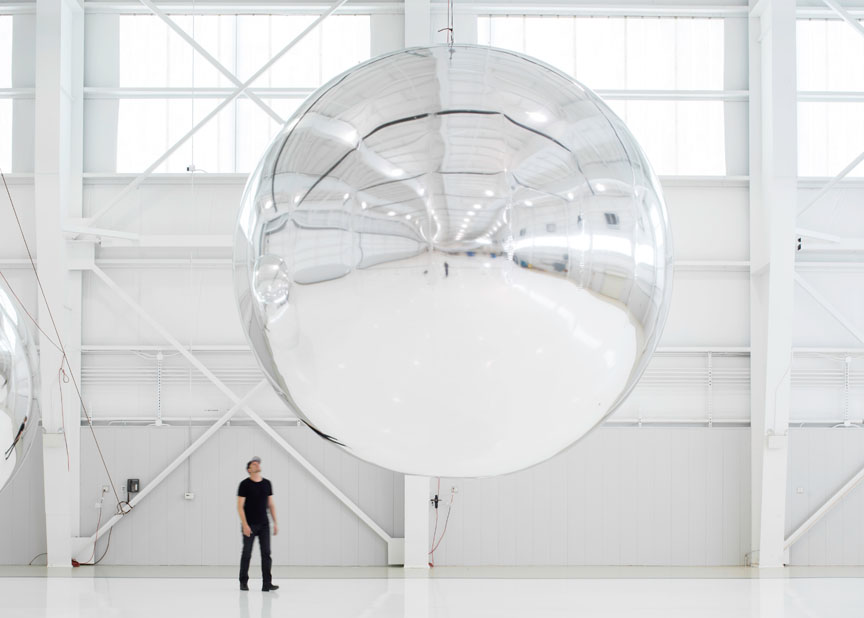 Because Orbital Reflector has yet to be assigned a NORAD ID, we can't track it quite yet. Assuming it successfully deploys, a number will be assigned. For now, you can get updates on Twitter by searching the hashtag #Orbital Reflector and by checking the Nevada Museum of Art's website where they've set up a handy satellite locator (still inactive as of this writing). You can also get viewing times on the free and paid versions of the Star Walk 2 app available for iOS and Android.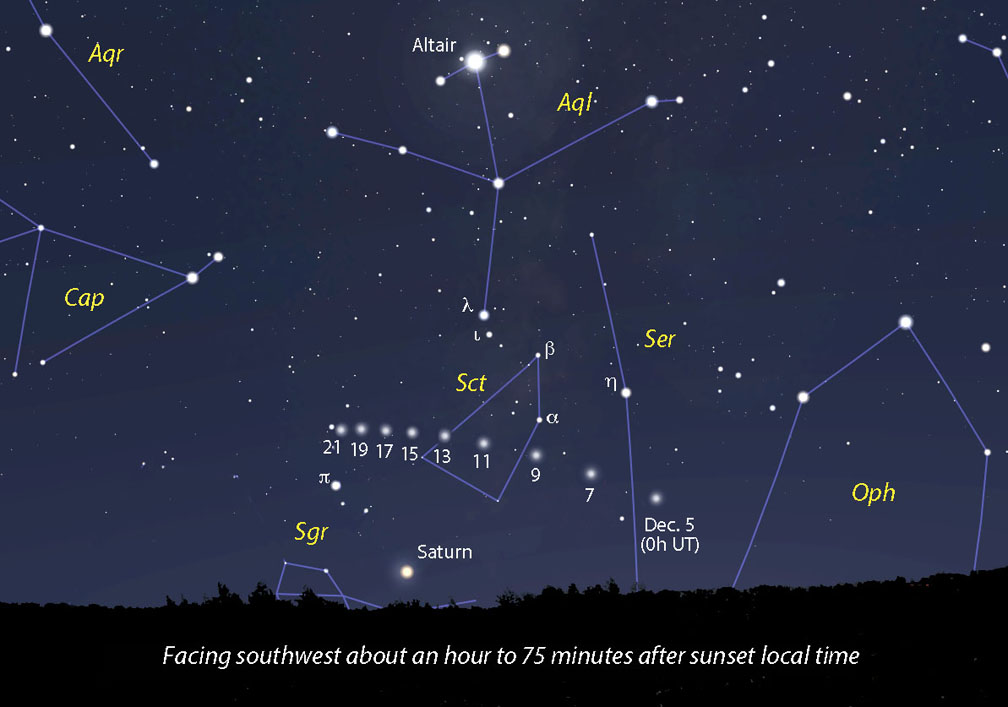 In other observing news, comet observers should be alert to the possibility of seeing Comet C/2018 V1 (Machholz-Fujikawa-Iwamoto) on the outbound leg of its orbit following the comet's December 3rd perihelion. On December 4.0 UT, I suspected it in 10×50 binoculars in Serpens 7° high in the southwestern sky. Had there been no haze or light pollution, I think I would have clinched the observation. Predictions put the comet at around magnitude 7.5 or 8, and it should remain visible low in the southwestern sky near the end of evening twilight. The map above is probably more useful for orientation — feel free to also use this more detailed view which includes stars to magnitude 8 with north up.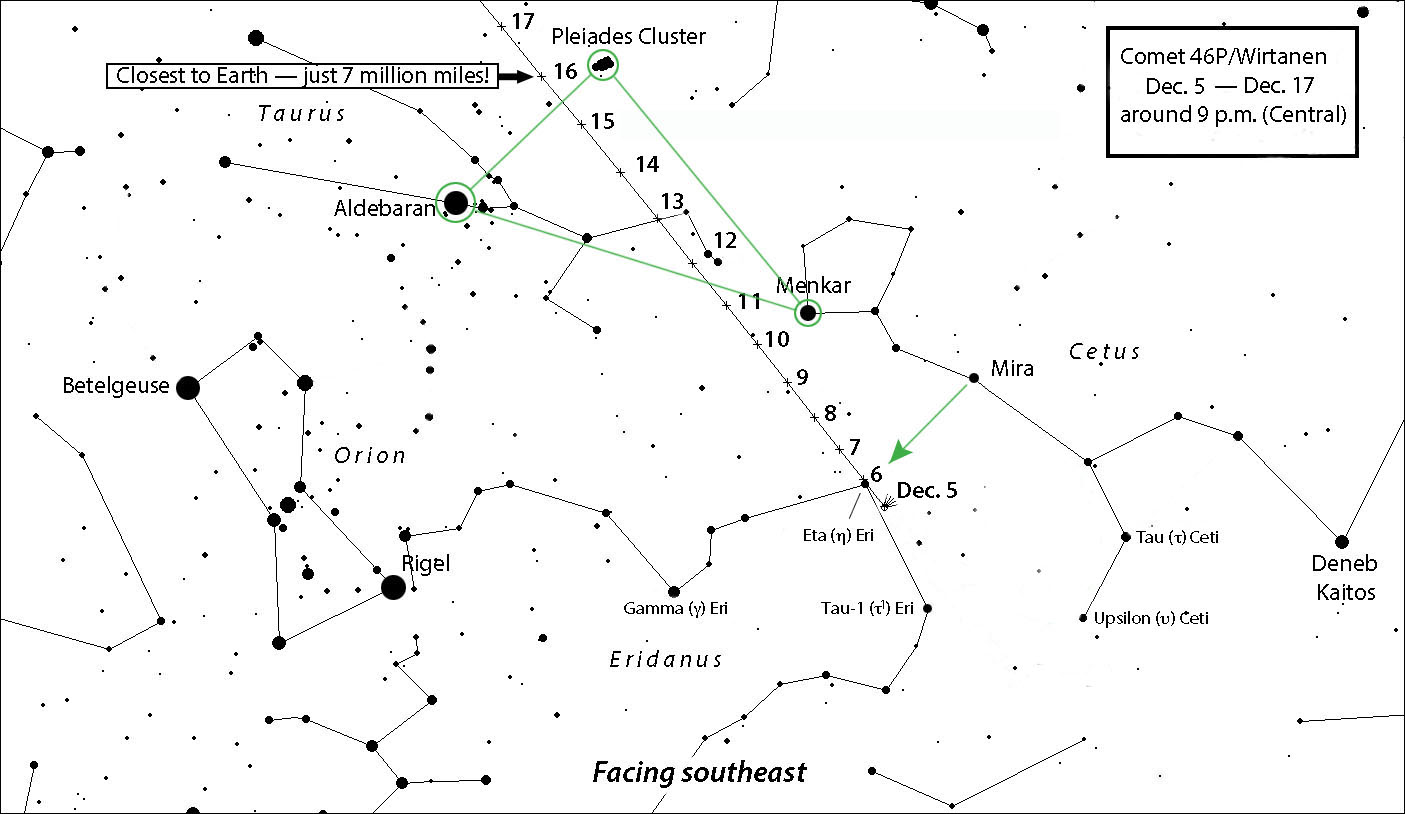 I got a great view of Comet 46P/Wirtanen along the Cetus–Eridanus border under a rural sky on December 4.1 UT. Even at 23° altitude I glimpsed the now-5th magnitude comet with the naked eye as a faint but obvious smudge of light. Although it appeared soft and diffuse with a brighter center in 10×50 binoculars, the comet possessed an intensity and presence I'd not seen before.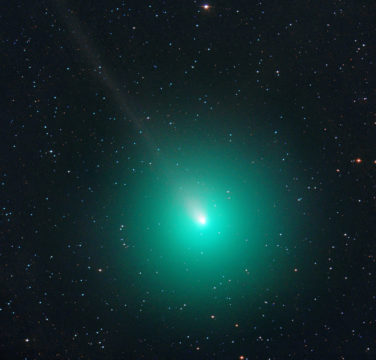 In my 15-inch scope at low magnification (64×), 46P nearly filled the field of view and its aqua hue was obvious, striking even. At coma center, a small, brighter nuclear condensation about 1′–2′ across was evident and within it the false nucleus, a tiny glitter of 14th magnitude light visible at 357×.
See this gorgeous blob soon — although it lacks a visible tail (at least in my scope at the moment), it's really starting to crank up! I've included my own map but be sure to also check out the Sky & Telescope map here.