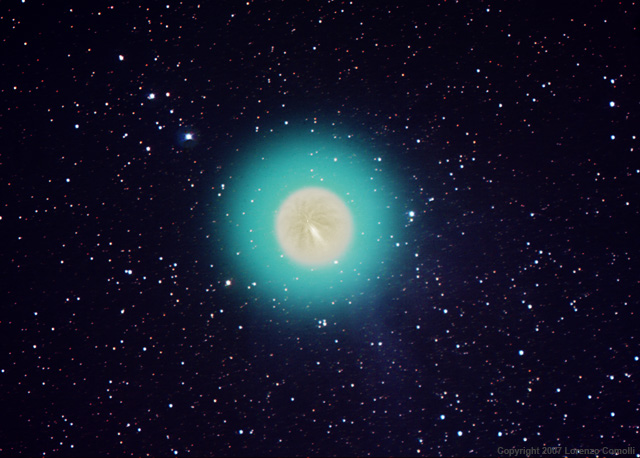 Photographer:
Lorenzo Comolli
Email:
Location of Photo:
Tradate, VA, Italy
Date/Time of photo:
31 nov 2007, 19.03 UT
Equipment:
Schmidt Camera 300mm f/2.0 + CCD from a light polluted city. Total exposure 90 min with RGB filters. Central dust coma elaboration with Larson-Sekanina 10°. North is up.
Description:
The comet tail. Finally also this comet start to develop a (small) tail, now mainly of gas (as can be foud from the blue color). The main tail component is at PA 210° and a secondary tail is at PA 245°, extending from the optocenter respectively about 32' and 26'. Many other filaments seems to be present. The dust coma is 12' diameter and the gas coma is about 33'.
Website: