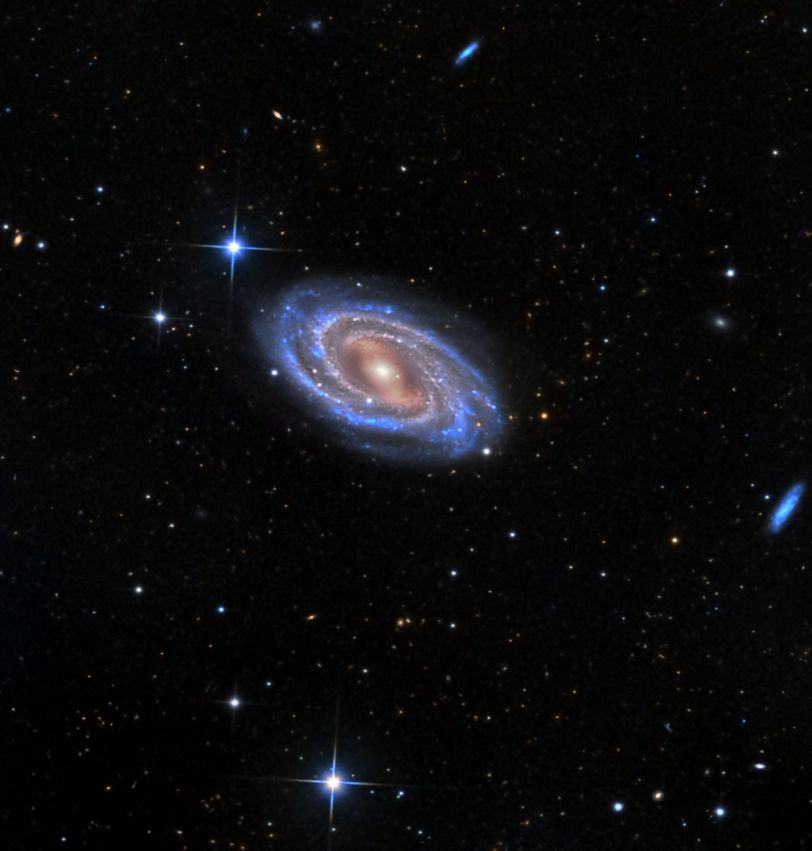 Photographer:
Howard Trottier
Email:
Location of Photo:
Cabin in the Sky Observatory, South Okanagan, British Columbia, Canada
Date/Time of photo:
April 20-22 2012
Equipment:
Telescope: PlaneWave Instruments CDK17, with a focal reducer at f/4.5. Mount: Paramount ME. Camera: SBIG STL-4020M. Image capture: TheSkyX, MaxIm DL, and FocusMax. Exposures: 8 hours total, 240 minutes luminance (unbinned), and 80 minutes in each of red, green and blue (2x2 binning). Ten-minute subframes in all channels. Image scale: 22' on the longest side, 0.78" unbinned pixel size. Image Processing: PixInsight with CCDInspector.
Description:
This is galaxy season, and for my first opportunity to go hunting this year, I went after M109, because of the big bar that anchors its spiral arms! Is this the best of the barred spirals, for both brightness and the prominence of the bar? Either way, it's a fascinating object!
Website: