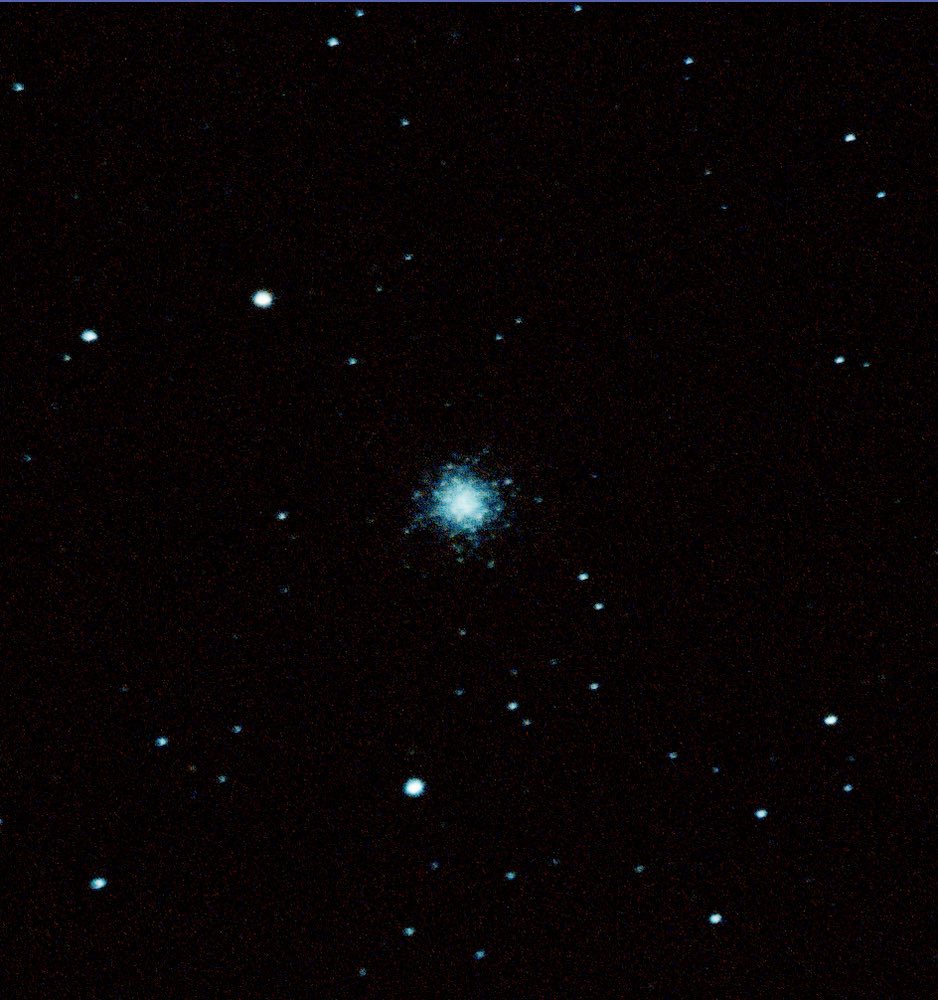 Photographer:
Jon Greif
Email:
Location of Photo:
Mount San Jacinto State Park, Idyllwild CA USA
Date/Time of photo:
August 26, 2018, at 10:30 pm PDT
Equipment:
Astrotech 72 mm Apochromatic Refractor, Ioptron SkyGuider Pro, Canon 760D camera, PixInsight 1.8.6
Description:
The Great Cluster in the constellation Hercules – also known as Messier 13, or M13 – is considered to be the finest globular cluster in the northern half of the heavens. It's found in a star pattern called the Keystone – a lopsided square within the constellation Hercules – between the two brightest stars of northern spring and summer, Vega and Arcturus, not far from the M3 cluster that I posted yesterday. M13 is about 145 light-years in diameter, about 22,200 light-years away and is composed of several hundred thousand stars. This image, a stack of 3 one minute exposures at ISO 3200 through a 72 mm refracting telescope, was taken the same night (August 26, 2019) while camped in Mount San Jacinto State Park in Idyllwild CA.
Website: