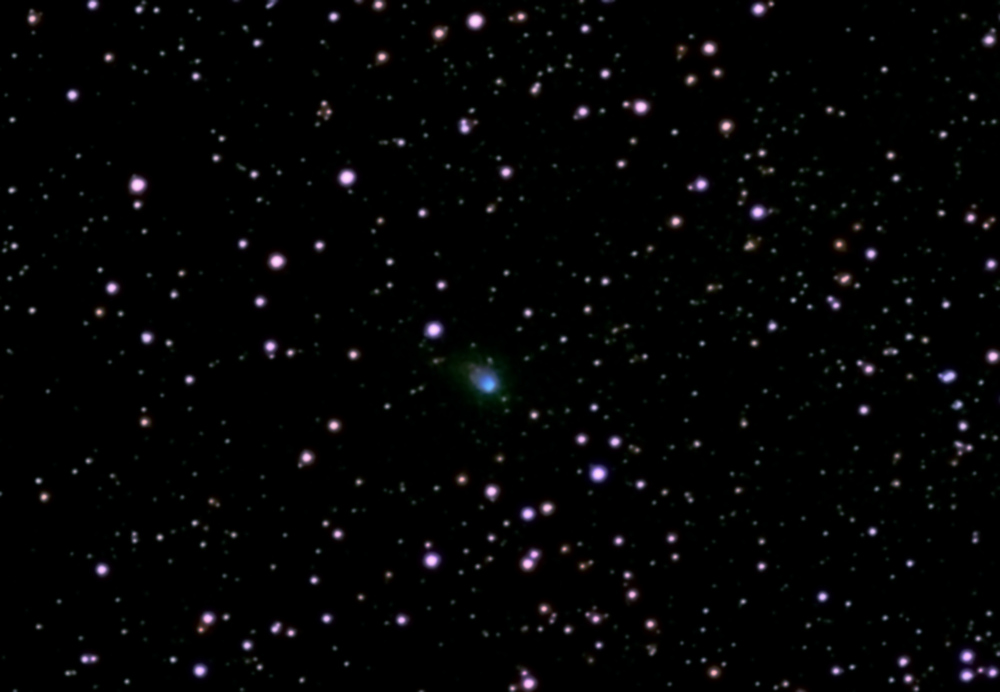 Photographer:
Dr Alan potts
Location of Photo:
Newport, South Wales, UK
Date/Time of photo:
27th February 2020 at 21:05 UT (mid-exposure)
Equipment:
300mm Nikkor lens (f/4.5 stopped down to f/5.6), nikon d3200 dslr, sky-watcher eq2 mount
Description:
the comet continues its journey, now located in cassiopeia and at a distance from earth of some 1.74 AU. Perihelion is 0n 4th may this year when it will be 1.61 AU from the sun. The image is a stack of 8 second individual exposures in DSS summing to 16 mins and 42 secs with an old nikkor lens. The d3200 nikon dslr was set to 1600 iso sensitivity.