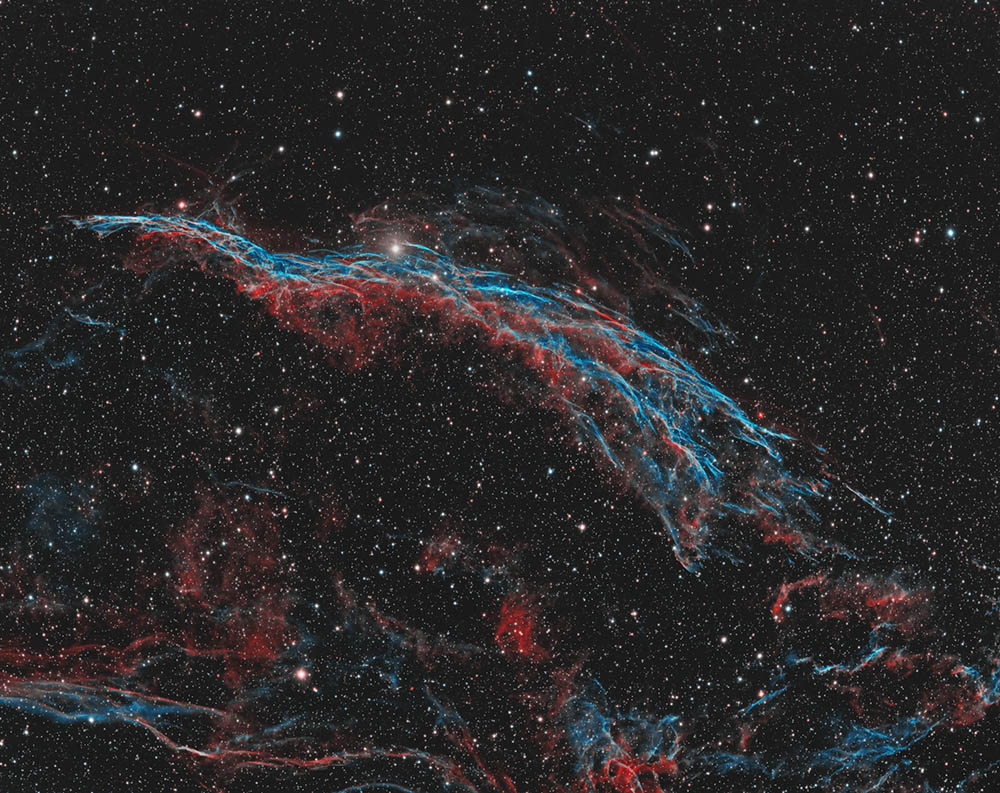 Photographer:
Andrei Bacila
Email:
Location of Photo:
Sofronea, Arad, Romania
Date/Time of photo:
July 30th and Aug 13th-14th 2016
Equipment:
SkyWatcher ED80 telescope with 0.8x FR, AZ-EQ6 GT mount, Atik 460ex mono camera with 1.25" Baader filters
Description:
The Western Veil nebula (catalogued as Caldwell 34 and also less formally known as Witch's Broom Nebula) is part of the Cygnus Loop supernova remnant. As the debris from the explosion move at very high speeds through space, they heat the surrounding gas to millions of degrees. As it cools, this creates the colorful glows pictured here. The bright star in the middle of this frame is 52 Cygni, superimposed on the nebula but physically unrelated to the supernova remnant.
Website: