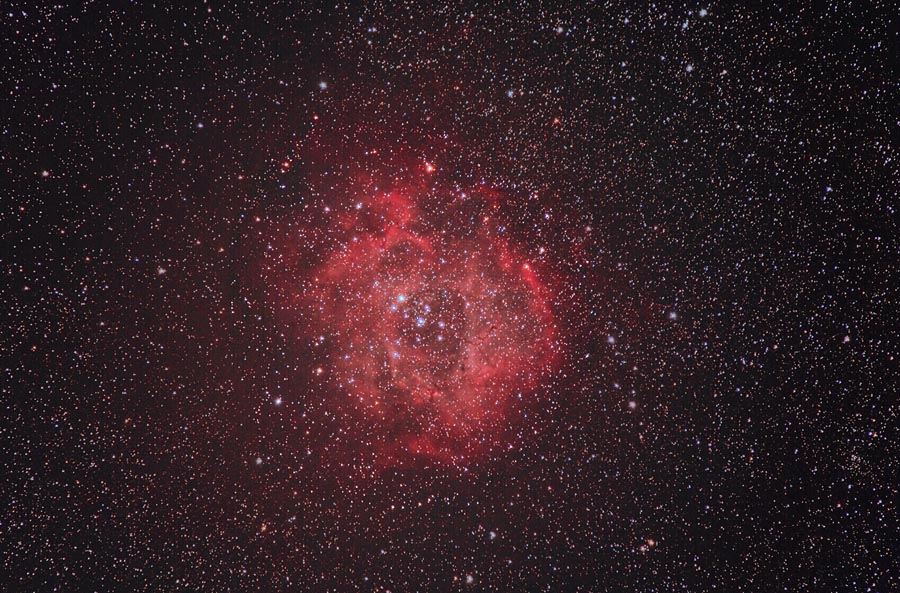 Photographer:
jared.bowens77@gmail.com
Email:
Location of Photo:
Northwest Missouri Backyard Country Observatory
Date/Time of photo:
March 21-2020
Equipment:
Unmodified Canon60D with sigma 300mm lens on Celestron AVX mount
Description:
The Rosette Nebula a cluster and nebula lie at a distance of some 5,000 Light years from earth and measure roughly 130 light years in diameter. The radiation from the young stars excites the atoms in the nebula, causing them to emit radiation themselves producing the emission nebula we see. The mass of the nebula is estimated to be around 10,000 solar masses.
Website: