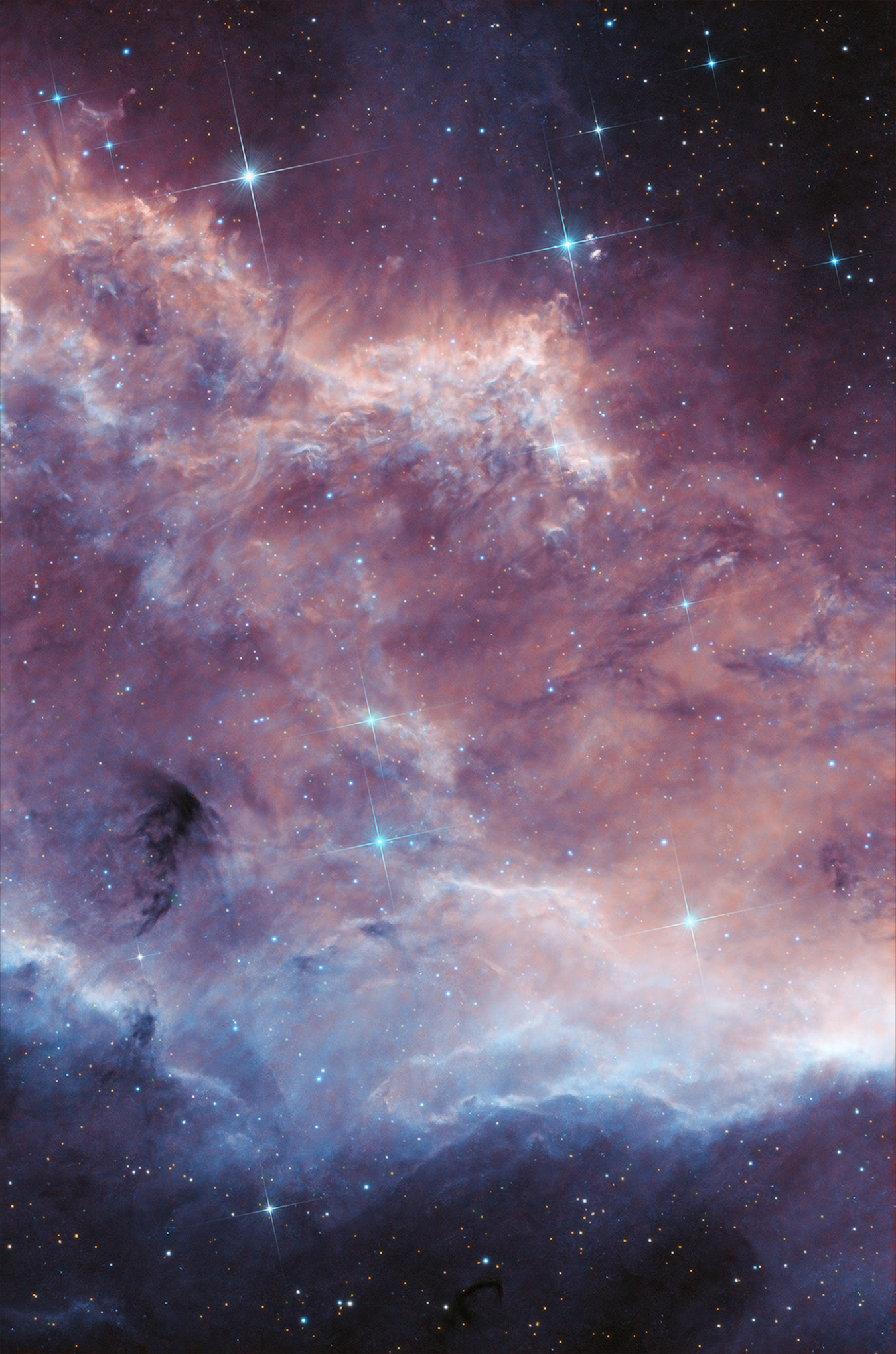 Photographer:
Simon Cao
Location of Photo:
Los Angeles, California
Date/Time of photo:
Multiple nights, finishing on 4/15/2022
Equipment:
Astro-tech AT115EDT F7 triplet refractor, ASI183MM Pro cooled monochromatic camera, Antlia H-alpha and Sulphur narrowband filters, and the iOptron CEM40 equatorial mount
Description:
I captured this image of the California Nebula (NGC 1499) from my apartment balcony in Los Angeles over several nights throughout April of 2022. Luckily for me, the nebula rose up high in the night sky, allowing me a much cleaner shot than I would usually get shooting through the light polluted skies of LA. I captured H-alpha and Sulphur emissions using narrowband filters on my camera and mapped the final RGB image as a H/H+S/S palette before finishing up with a little more processing in Photoshop. Ultimately I went with a dreamier color scheme while drawing out as much structural details as possible.