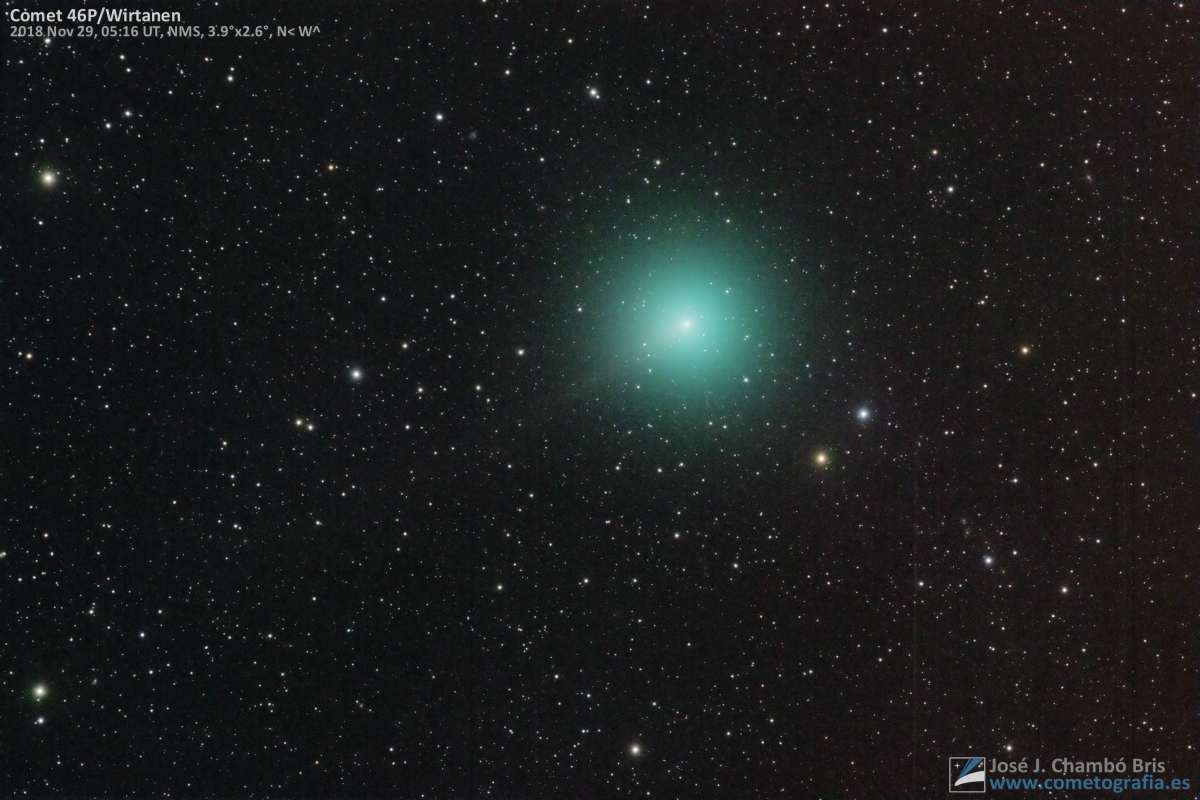 Photographer:
José J. Chambó
Email:
Location of Photo:
Mayhill, New Mexico, USA
Date/Time of photo:
November 29,2018 05:16 UT
Equipment:
Telescope Takahashi FSQ-106ED f/5.0, camera SBIG STL-11000M.
Description:
Comet 46P/Wirtanen photographed on November 29 with a brightness at magnitude 5 is already visible at naked eye from dark skies. In this wide field image the gassy envelope of comet, shaped by diatomic carbon which confer it a greenish color, reaches an angular size of 1 degree: twice the size of Moon viewed from Earth; the photography also shows a ionic tail which departing from nucleus extends 40 arcminutes toward northeast. Comet Wirtanen will increase even more its brightness and appaerent size unto its maximun approaching to Earth at middle December.
Website: